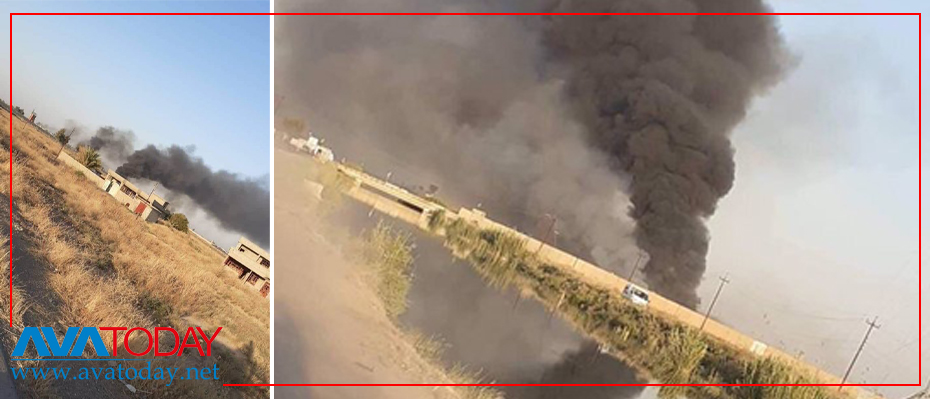 A military base of Iraqi militia group in Salah Adin Province was stroke by unknown warplanes late Tuesday, local media reported.
It was one of a series of explosions in recent weeks at weapons depots, bases or positions belonging to factions within the Popular Mobilization Forces (PMF), Iraq's umbrella of mostly Shiite Muslim parliamentary groups.
Blasts occurred near Balad base, which hosts US forces and contractors and is located 80km north of Baghdad.
There was no immediate information regarding any possible casualties, but PMU commander said that the base was hit by an aerial bombardment.
Jerusalem has not so far made any direct comment on the recent blasts in Baghdad. US coalitions denied any responsibility.  
Another weapon depot belong to Hashd al-Shaabi was stroke.
Iraqi Prime Minister Adel Abdul Mahdi ordered all the weapon depots to be transferred outside of the cities and canceled all special flight permissions for Iraqi and foreign aircraft.
Israel has previously warned to carry out attacks against any threats to its security in the region.