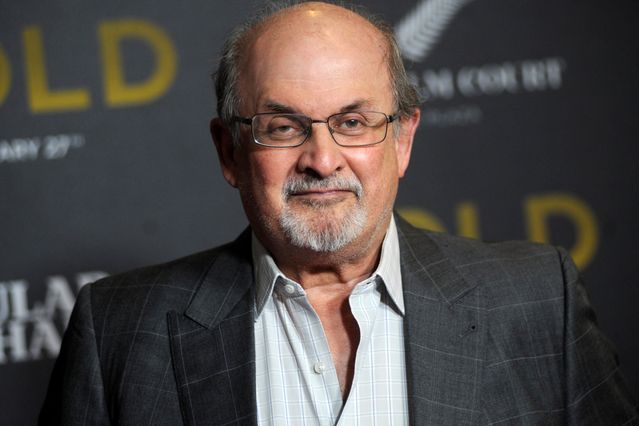 The suspect in the brutal attack on famous writer Salman Rushdie was sympathetic to Shi'ite extremism and Iran's Islamic Revolutionary Guard Corps (IRGC), NBC New York cited law enforcement sources as saying on Saturday.
Iran for years urged Muslims to kill him over his novel "The Satanic Verses". Rushdie spent years in hiding due to the Islamic Republic's calls.
He was stabbed in the neck and torso on stage at a lecture on Friday. Police have identified the suspect in custody as Hadi Matar, a 24-year-old man from Fairview. On his Facebook account, Matar shared posts that show support for Iranian regime and its Revolutionary Guards.
Matar had also a fake drivers license, the news agency said.
NBC New York said the official told it that there were no definitive links established to the IRGC, but the initial assessment indicated the suspect was sympathetic to the Iranian government group.
In Iran, several hardline newspapers and a lawmaker expressed praise for the assailant.
Malek Shariati, who represents several electoral districts in Tehran province in the Iranian parliament, wrote on Twitter that the attack against Rushdie, regardless of whether Iran was directly involved in it, was a "warning to the killers of martyr Soleimani."
Soleimani was killed in a US airstrike in Iraq on January 3, 2020, ordered by then President Donald Trump. He headed the Quds Force, the overseas arm of Iran's Islamic Revolutionary Guard Corps (IRGC). 
"If Iran was directly involved, it proves the power of Islamic Iran. If the attack was carried out by a Muslim acting independently of Iran, it shows that the revolution has been exported to the heart of the enemy. If the US and the UK were behind this, it serves as a lesson for those who trust the West," Shariati wrote on Twitter.
"In any case, [the attack] is a warning to the killers of martyr Soleimani," he added.