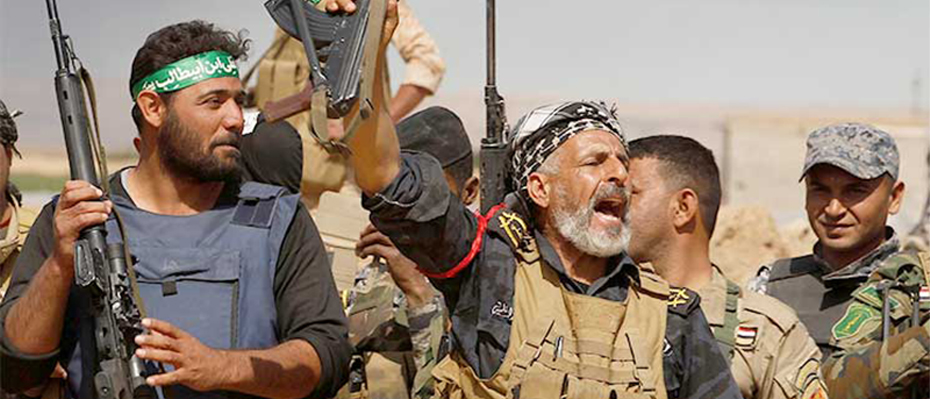 A newly released video shows a group of armed men calling for expulsion of US military forces as well as American citizens based in Iraq, allegedly as a revenge for ongoing attacks on pro-Tehran forces in Iraq.
The armed men, who are wearing masks and address US President Donald Trump, called themselves "Jund al-Imam al-Hujja."
The group promises to attack US civil and military bases if they do not leave Iraq.
"The Americans are invaders of Iraq, so we will not rest until we expel the American invaders," a masked man said in the video published online on Tuesday.
Since 2014, a limited number of US troops were invited back to the country to train and advice Iraqi forces in their fight against ISIS.
"We will attack every single US civil and military base in Iraq if Trump does not withdraw them," the gunmen said.
The group claims to follow Ayatollah Muhammed Muhammed Sadiq al-Sadr, whose photo hangs in the background of the video. He is the grandfather of Shiite cleric Muqtada al-Sadr. A photo of Muqtada al-Sadr's father, Muhammad Baqir al-Sadr, can also be seen in the video.
An image of Muqtada al-Sadr's father, Shiite cleric Muhammad Baqir al-Sadr, can also be seen behind the men.
Muqtada al-Sadr is head of the Saraya al-Salam group, which form part of Popular Mobilization Forces locally known as Hashd al-Shaabi.