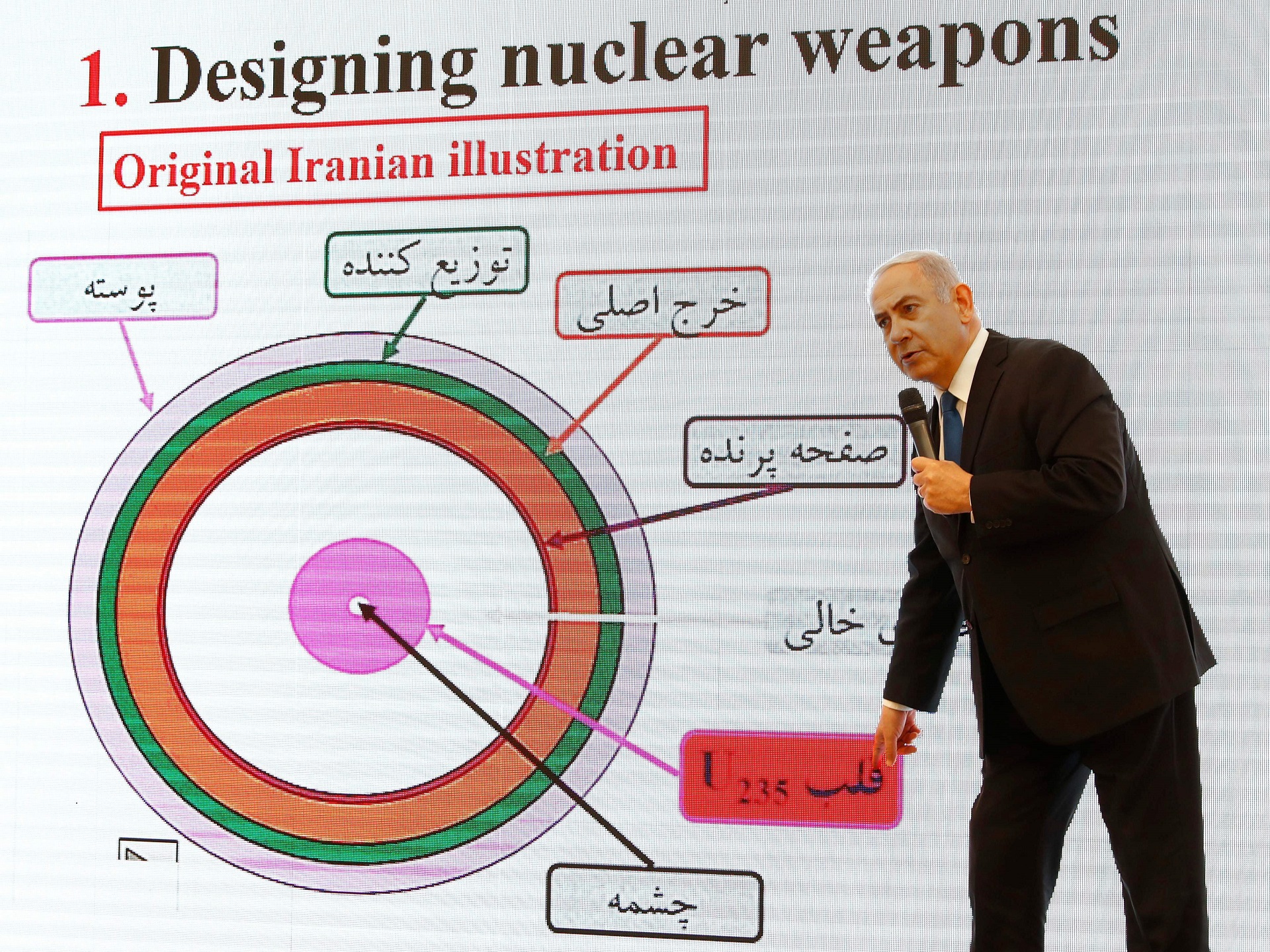 Israeli Prime Minister Benjamin Netanyahu delivers a speech on Iran's nuclear program at the defense ministry in Tel Aviv in April 2018. Jack Guez/AFP/Getty Images
A new Dutch intelligence report revealed that in 2020 Iran made several attempts to obtain technology to bolster its weapons of mass destruction (WMD) program and consistently tried to develop atomic weapons.
The Netherlands' General Intelligence and Security Service published a report in April which investigated networks that had attempted to gain more insight into the materials and knowledge to develop WMDs, Fox News reported on Tuesday.
"The joint Counter-proliferation Unit (UCP) of the AIVD [the General Intelligence and Security Service] and the MIVD [the country's Military Intelligence and Security Service] is investigating how countries try to obtain the knowledge and goods they need to make weapons of mass destruction," the Dutch report read.
The agency said that under its mandate, it "conducts investigations, provides information, and mobilizes third parties to safeguard the democratic legal order and national security, to actively reduce risks, and to contribute to foreign policy-making."
"Countries such as Syria, Pakistan, Iran, and North Korea also tried to acquire such goods and technology in Europe and the Netherlands last year," the report added.