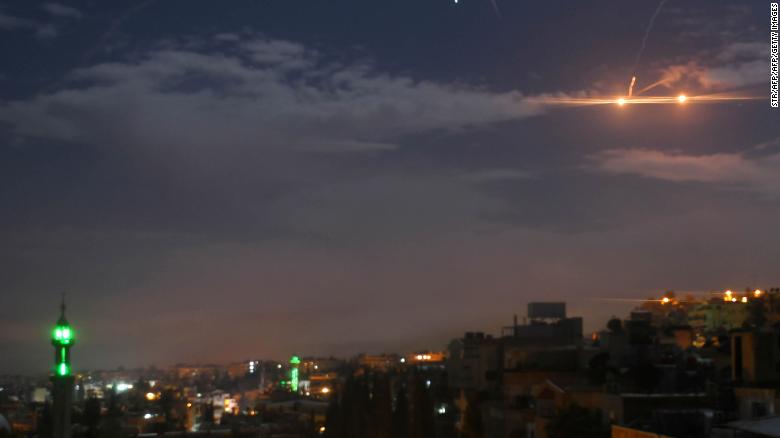 Israel airstrikes have destroyed warehouses and headquarters in the area of the scientific research centre, the "Defense Factories", where Iranian militias are stationed in Syria, a monitoring group said on Friday.
Syrian Observatory for Human Rights (SOHR), which is closely monitoring the war in Syria, has reported seeing ambulances rushing to the targeted sites.
"Reliable sources have just informed SOHR that the Israeli strikes targeted military posts of regime forces and Iranian militias as well as warehouses in the "Defense Factories" in the west of Masyaf city in rural Hama where Syrian and non-Syrian Iranian-backed militias are located," the report said.
No further details were reported about the number of casualties.
Masyaf area hosts a centre for developing medium-range missiles in Al-Zawi village as well as Al-Talae' camp in Sheikh Ghadban village in Masyaf countryside, the monitoring group explained.