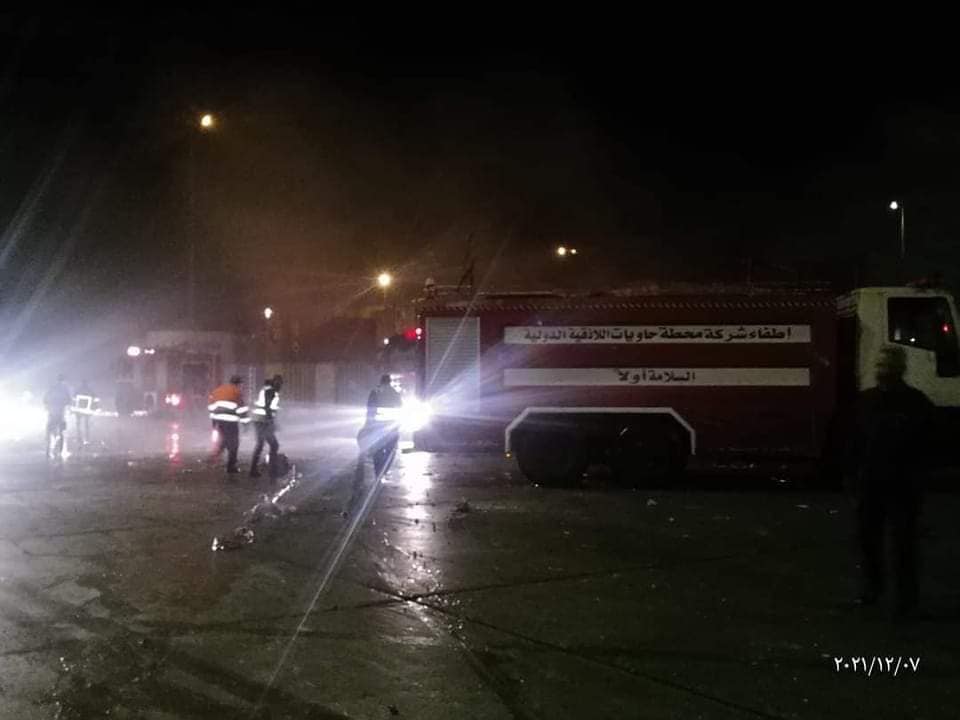 An Israeli air strike hit a shipment of Iranian weapons in the Syrian port of Latakia on Tuesday, according to a war monitor.
The Israeli raid "directly targeted an Iranian weapons shipment in the container yard," the Syrian Observatory for Human Rights said.
Syrian state media also reported the strike on the container yard at Latakia port without specifying what was targeted.
The Observatory reported "huge material losses" but added there were no immediate reports of casualties.
"Our air defenses repelled the Israeli aggression in Latakia," the Syrian state news agency SANA said, adding that a number of containers caught fire in the strike.
Photos and footage published by SANA showed a fire in the yard.
Israel rarely comments on the air strikes it carries out in Syria but has always said it will not allow Iran to extend its footprint in Syria and attack Israeli soil from there.
Iran has been a key support of the Syrian government and it finances, arms, and commands a number of Syrian and foreign militia groups fighting alongside the regular armed forces, among them Lebanon Hezbollah group.