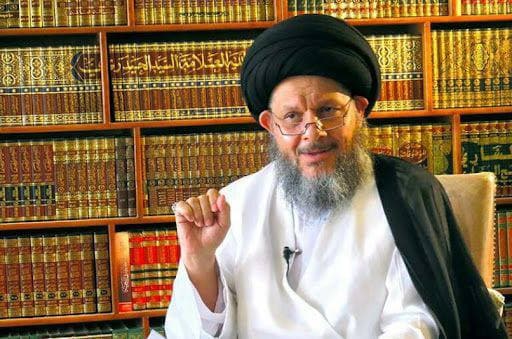 Ayatollah Sayyid Kamal al-Haydari has been prohibited from teaching religious studies by the Iranian Intelligence due to his views against the Velayat-e Faqih, the system of governance in Iran, an informed source has told AvaToday.
Kamal al-Haydari is an Iraqi Shia Marja al-Taqlid (i.e. source to follow) residing in Qom, the Shi'ite religious capital of Iran, where he is a lecturer in seminary studies.
He is known for his enlightened and unconventional views, which are contradictory to the doctrine of Velayat-e Faqih, based on which the Islamic Republic Supreme Leader Ali Khamenei governs over Iran.
Ayatollah al-Haydari's office issued a statement last month announcing that the senior cleric was not presently conducting classes due to illness and that he would resume teaching once his health improved.
According to our source, the intelligence agency in Iran has, as of yet, prevented the Ayatollah from recommencing teaching.
Ayatollah Kamal al-Haydari seems to be currently under house arrest, our source adds.