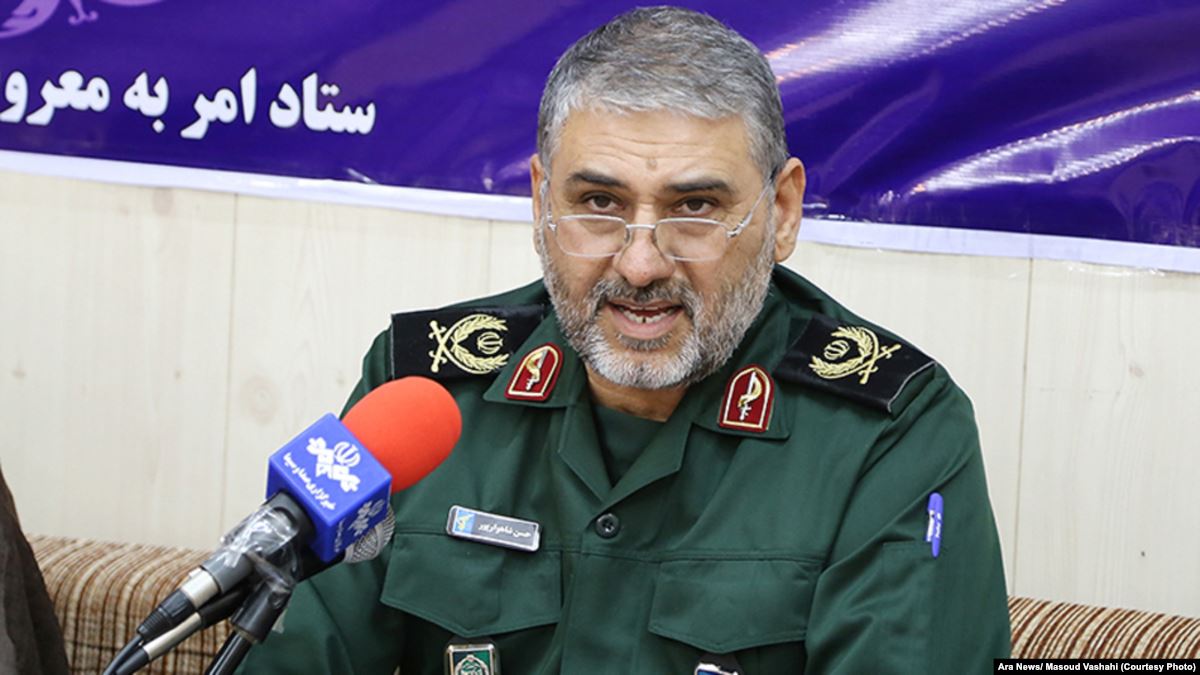 The US government on Friday imposed sanctions on an Iranian general who had a notable role in cracking down nationwide protests in Iran, which resulted in the death of 1500 civilians.
Brigadier General Hassan Shahvarpour of Iranian Revolutionary Guard Corps had reportedly overseeing a massacre of protesters during anti-regime protests in Iran's city of Mahshahr in November.
"General Shahvarpour was in command of units responsible for the violent crackdown and lethal repression around Mahshahr," Brian Hook, the U.S. State Department's Special envoy dealing with Iran, said during a press briefing in Washington.
According to the US official, investigation showed that Iranian Revolutionary forces killed between 40 and 100 people hiding in a marsh during the protests in Mahshahr, South West of Iran. More people were killed during the five-days protests in the city.
The US government has sanctioned eight other Iranian officials and two judges in reaction to the November crackdown.