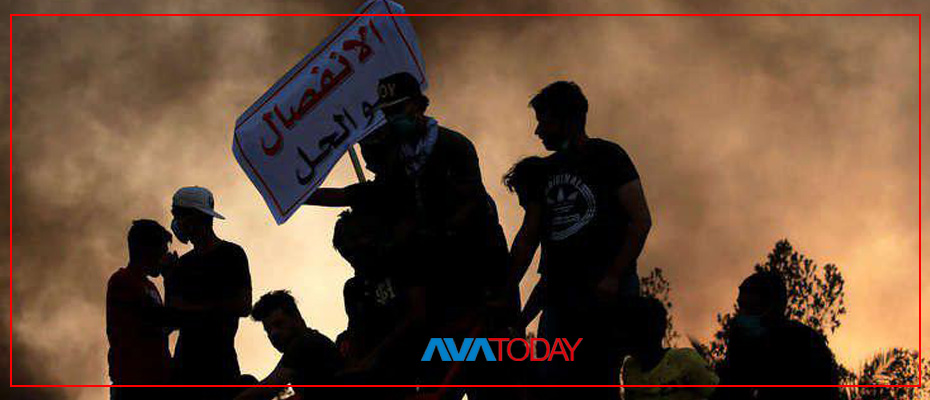 'a plan is carrying out against the unity of Iraq'
The pro-Iranian Shiite militants of Hashd al-Shaabi in Iraq warned the protesters in Basra to stop the violent demonstration, otherwise Hashd will treat them the way they "treated Islamic State militants."
A leader of the armed group published a statement on his social media account on Saturday, blaming the United States and its allies of changing the direction of the protests in Basra.
"The United States and its tales changed the direction of the peaceful demonstration in Basra over bad services, towards violence," he said.
The statement declared that Hashd al-Shaabi leaders advised their forces to protect the protesters who are opposing the social and economic situation inside the city but warned that "a plan is carrying out against the unity of Iraq."
 Angry protesters burned down the group's headquarters and offices inside the city, while also attacking the Iranian Consulate in Basra. Protesters demanded immediate departure of Iranian forces from Iraq and end of Tehran intervention.  
"We will treat the protesters who are destroying our headquarters and promoting violence as we treated Daesh (ISIS militants)," the statement warned.