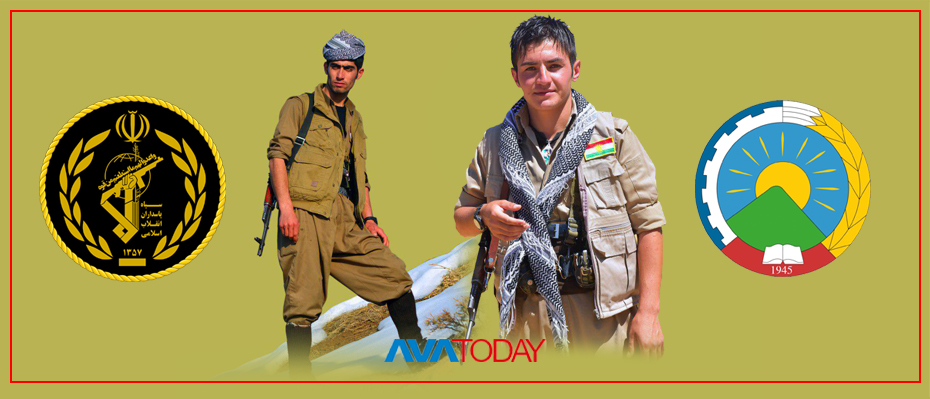 لە ماوەى ڕۆژێکدا ٢١ کەس لە کوردانى ئۆپزسیۆن و دژبەرى کۆمارى ئیسلامى شەهید و لەسێدارە دراون
Ahad Shabab and Nasser Azizi were from Iranian-Kurdistan's city of Mahabad

Democratic Party of Iranian Kurdistan (PDKI) announced on Sunday that Iranian Revolutionary Guard Corps (IRGC) executed two of its Peshmerga in Oshnavieh in the same day the party headquarter in Koya was also attacked by the Iranian forces.
 
"Two of our brave Peshmerga who were arrested by the terrorist forces of the Islamic Republic (of Iran) on August 11th while they were wounded, have been executed" the PDKI statement says. 
Ahad Shabab and Nasser Azizi were from Iranian-Kurdistan's city of Mahabad.  

IRGC stroke the headquarters of PDKI and Kurdistan Democratic Party (PDKI) in Kurdistan Region's city of Koya on Saturday killing 16 and wounding 40. 
A mutual confrontation on August 11th between PDKI and Iranian forces left several people killed and wounded from both side.   

The Islamic Republic of Iran executed another three Kurdish political activists, Ramin Hussein Panahi, Luqman Moradi and Zanyar Moradi on early Saturday September 8th despite the international efforts to stop their sentences.