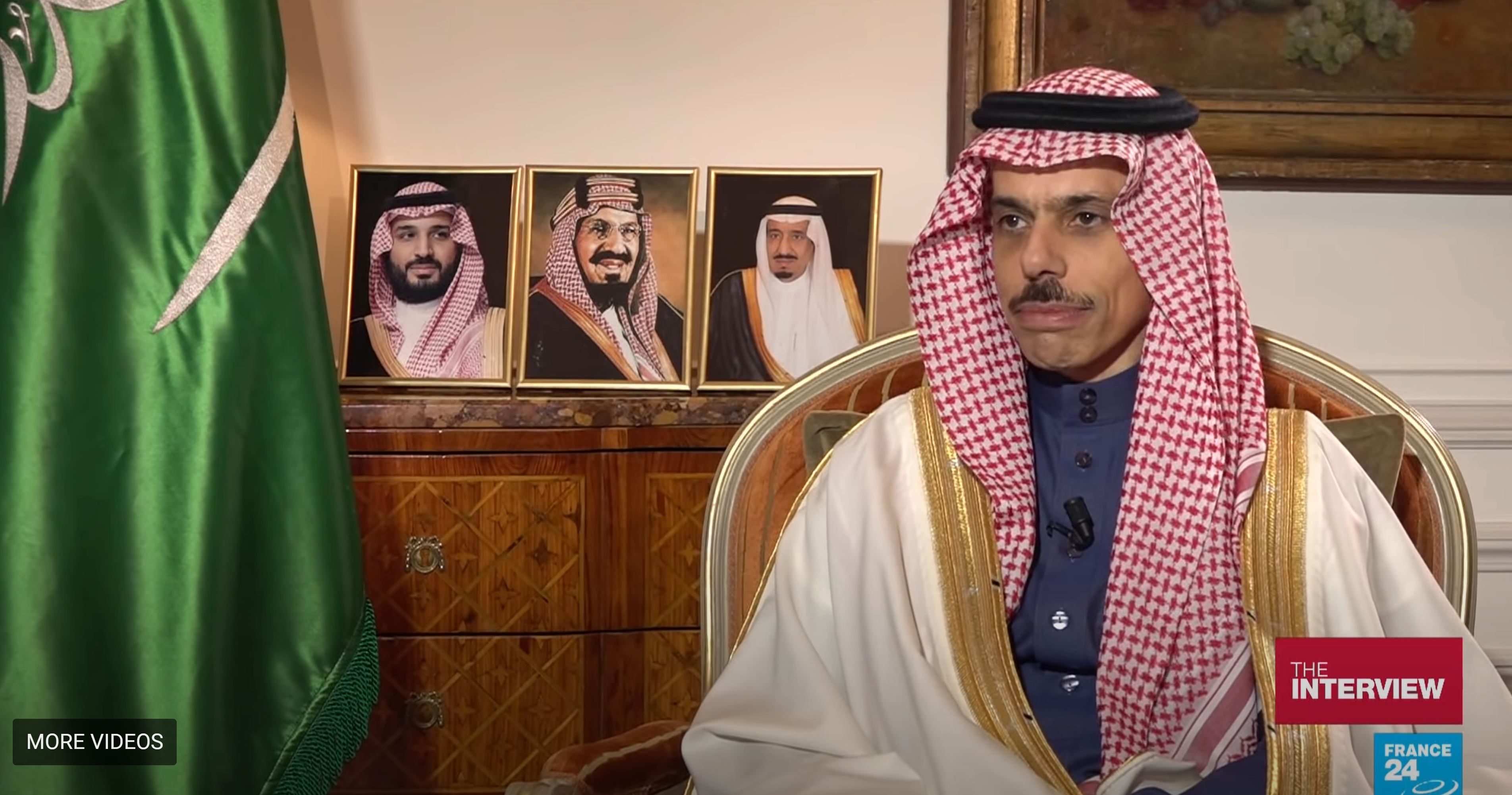 Saudi Arabia's foreign minister, Prince Faisal bin Farhan Al Saud, expressed Riyadh's willingness to continue talks with Iran in an interview broadcast on Saturday with FRANCE 24.
Farhan Al Saud described the four previous rounds of talks with Iran as exploratory and said that Saudi was committed to further discussions.
"We are committed to a substantive discussion with Iran on addressing the concerns that we and other countries in the region have that would allow us to come to a normal relationship," the Saudi foreign minister told FRANCE 24.
"We think an alignment of interests is possible, but that would require addressing the concerns that we all have. So far, we have not reached any substantive conclusion in these talks, but we have made enough progress that would allow us to move forward," he added.
Farhan Al Saud said that further talks had not been scheduled yet, but added that Riyadh was open to it.
"We are willing to consider all issues and proposals if they are serious and if they are tied to substantive progress," the Saudi foreign minister said when asked about the reopening of missions.
Iran has said that any new talks with Riyadh would depend on Saudi's willingness to proceed with the negotiations seriously.
"The progress of the talks depends on Riyadh going beyond mere statements to the media, and if we see seriousness from them, the next round can definitely take place," the Iranian Foreign Ministry spokesman, Saeed Khatibzadeh, said on Monday.
Iran and Saudi Arabia have been holding ongoing rounds of talks in Baghdad since April to re-establish diplomatic relations following a five-year rift that occurred after the Saudi embassy in Tehran was attacked by Iranian protesters in retaliation to the kingdom's execution of a revered Shiite cleric.
With regards to the Iran nuclear negotiations, which are set to resume in a few weeks, Farhan Al Saud said that Saudi had "significant doubts", and that these had only been reinforced given Iran's accelerated nuclear activity.
"The level of enrichment that we are seeing far exceeds any requirement for a peaceful nuclear program, that of course is extremely concerning," he said, whilst adding that Saudi hoped the talks would proceed positively.
"We hope that Iran will come to an agreement that allows us its neighbours to have confidence that its nuclear program is only for civilian purposes, because the threat that is posed by a military program is primarily to us in the region, and there is no justification for developing these kinds of capabilities," the Saudi foreign minister said.