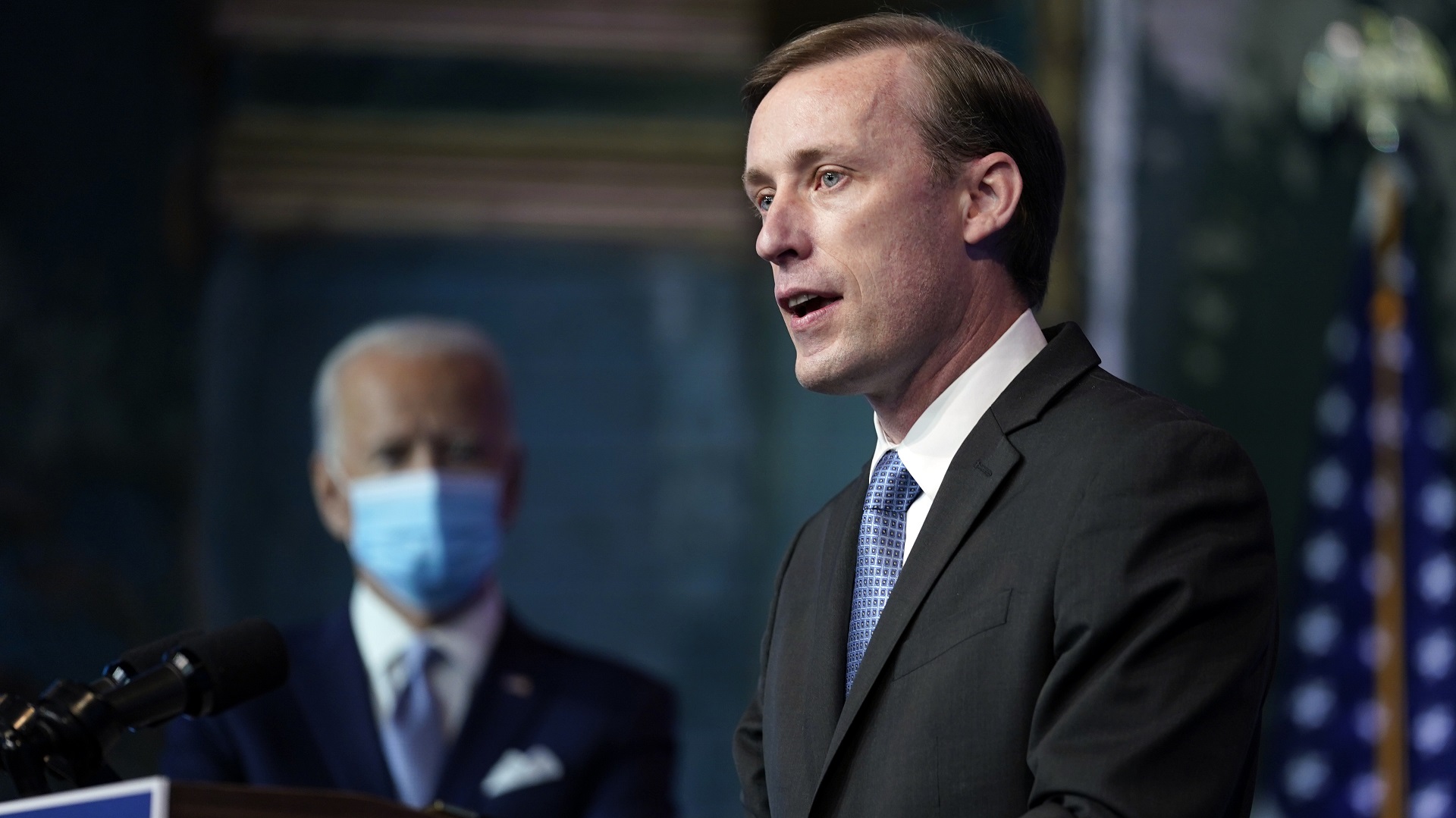 Jake Sullivan, President-elect Joe Biden's incoming national security adviser, gives remarks last month in Wilmington, Del. Carolyn Kaster/AP
Indirect negotiations in Vienna to resume the 2015 nuclear deal by the United States and Iran are in "an unclear place," US National Security Adviser Jake Sullivan said on Friday.
"I'm not going to characterize the substance of the negotiations at this point because they are in . . . an unclear place," Sullivan told an Aspen Security Forum webinar, according to Reuters. "We've seen willingness of all sides, including the Iranians, to talk seriously about sanctions relief . . . and a pathway back into the JCPOA."
At the same time, he clarified that "it is still uncertain if this will culminate in a deal in Vienna."
State Department spokesperson Ned Price also told reporters on Thursday that there is no agreement yet regarding a US return to the 2015 nuclear deal with Iran.
Price stressed that "big challenges remain," and that the talks "are not on a cusp of a breakthrough."
Earlier, Iran and European powers said they have made some progress on how to restore the 2015 nuclear accord.
"We are on the right track and some progress has been made, but this does not mean that the talks in Vienna have reached the final stage," Foreign Ministry spokesman Saeed Khatibzadeh told a weekly news conference in Tehran.
"Practical solutions are still far away, but we have moved from general words to agreeing on specific steps towards the goal," Mikhail Ulyanov, Russia's ambassador to the U.N. nuclear watchdog agency (IAEA), wrote on Twitter on Monday.
Europe has also defined the talks as positive steps toward reaching a deal.
"Progress made over the last two weeks," European External Action Service Deputy Secretary General Enrique Mora said on Twitter. "But much more hard work is needed. Third expert group was created to address sequencing issues."