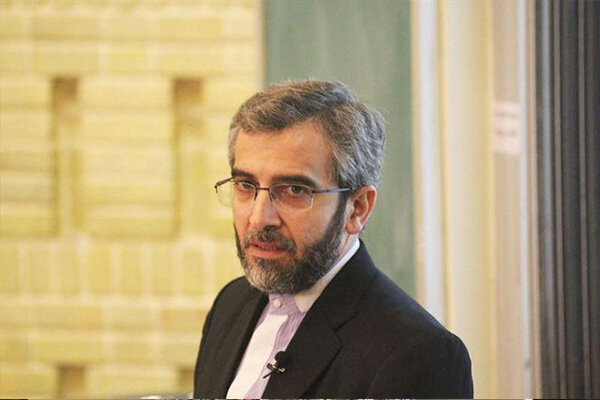 Iran said it will partially suspend planned nuclear talks with world powers if human rights activists and organizers of a tribunal in London, which examine Iran's deadly suppression of protests in 2019, continue their investigations.
"A Persian-language tweet posted Friday by the tribunal organizers cited unnamed European sources as saying Iran's deputy foreign minister and lead nuclear negotiator Ali Bagheri Kani made the threat Thursday during a meeting with British officials in London," VOA News reported.
Based on the tweet, the European sources quoted Bagheri Kani as telling the British officials: "You want us to negotiate with you about the (2015 Iran nuclear deal), but instead of showing us goodwill, you have allowed terrorists to put us on trial here."
Bagheri Kani's reference to "terrorists" appeared to be aimed at the human rights groups organizing the tribunal.
The event, known as an international people's tribunal, opened Wednesday and is set to conclude Sunday.
Rights groups from London, Paris and Oslo gathered to investigate the alleged atrocities related to Iran's suppression of nationwide protests in November 2019.
According to a report by Reuters, Iran killed at least 1500 protesters by direct fire during the uprising.