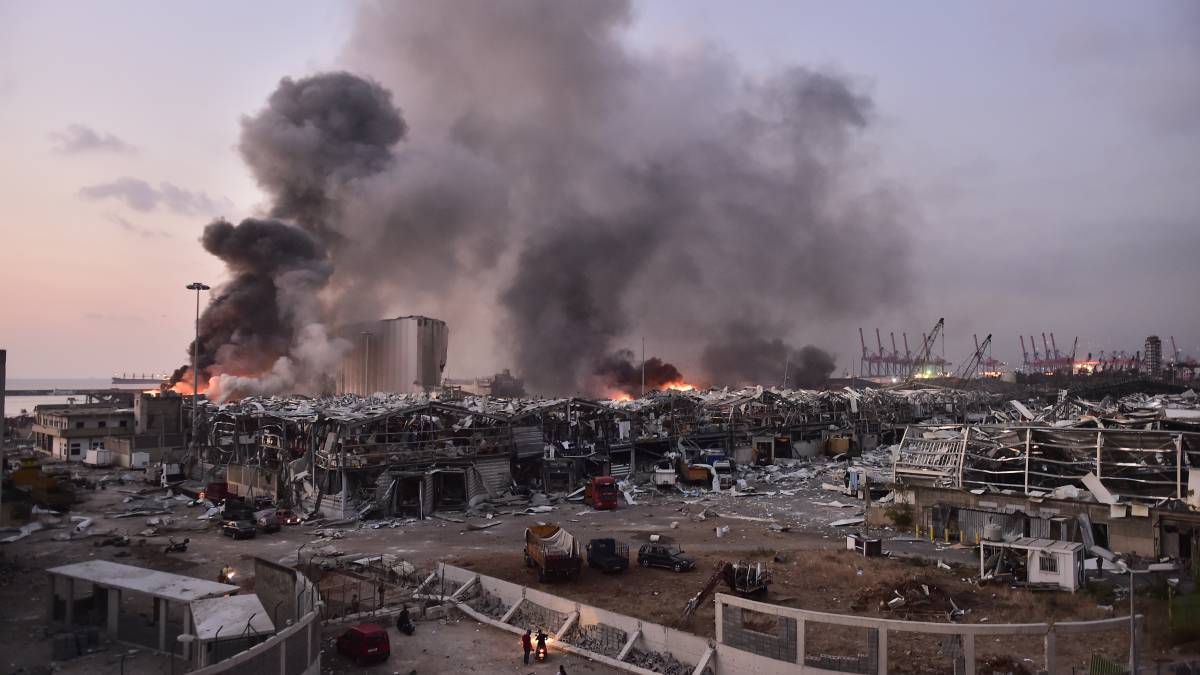 A new report published Friday revealed that the cargo of some 2,750 tons of ammonium nitrate, which caused a huge explosion at Beirut port on August 4, was linked with a mysterious bank accused of having ties with Lebanon's Hezbollah, Iran's proxy.
According to the report, the vessel named Rhosus, which brought the cargo into the port city in late 2013, was owned by a major Cypriot businessman. This was a different scenario from what had been said previously about the owner.
Igor Grechushkin, a Russian Cyprus-based entrepreneur earlier named as the ship's owner, was only leasing the vessel through an offshore company, the investigative journalists found.
Joint reporting conducted by DER SPIEGEL and the journalism network called the Organized Crime and Corruption Reporting Project (OCCRP) has now raised doubts about that narrative.
"The reporting has found that it was not Russian national Grechushkin who owned the Rhosus, but rather the Cypriot businessman Charalambos Manoli, who maintained a relationship with the bank used by Hezbollah in Lebanon," the report said.
It also added that "a considerable amount of the ammonium nitrate stored in the port of Beirut appears to have gone missing before the explosion in August."
On August 4, a powerful blast destroyed parts of the Lebanese capital, leaving at least 200 people killed and thousands wounded.
An official investigation into the deadly incident is still ongoing.