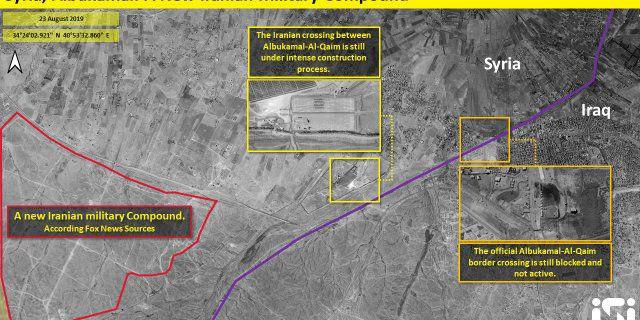 According to a report by Fox News published on Tuesday, Iranian regime has built a new military base in Syria to house thousands of its troops inside.
The agency cited multiple Western intelligence sources, who said the new Iranian military base is called Imam Ali compound and is under the authorization of Iranian leadership back in Tehran.
The project has reportedly been completed by Iranian Revolutionary Guard Corp's Quds forces, which is labeled by US as foreign terrorist organization.
Fox News has published a satellite image of the base's location on the Syrian-Iraqi border.
"Analysts at Image Sat International (ISI) who reviewed the images say that precision-guided missiles could be housed at five different newly constructed buildings that are surrounded by large dirt mounds," said the report.
There are, according to ISI, 10 additional storehouses, new buildings and missile storage structures.
"There is an American army position less than 200 miles from the new Iranian compound," the security sources told Fox.