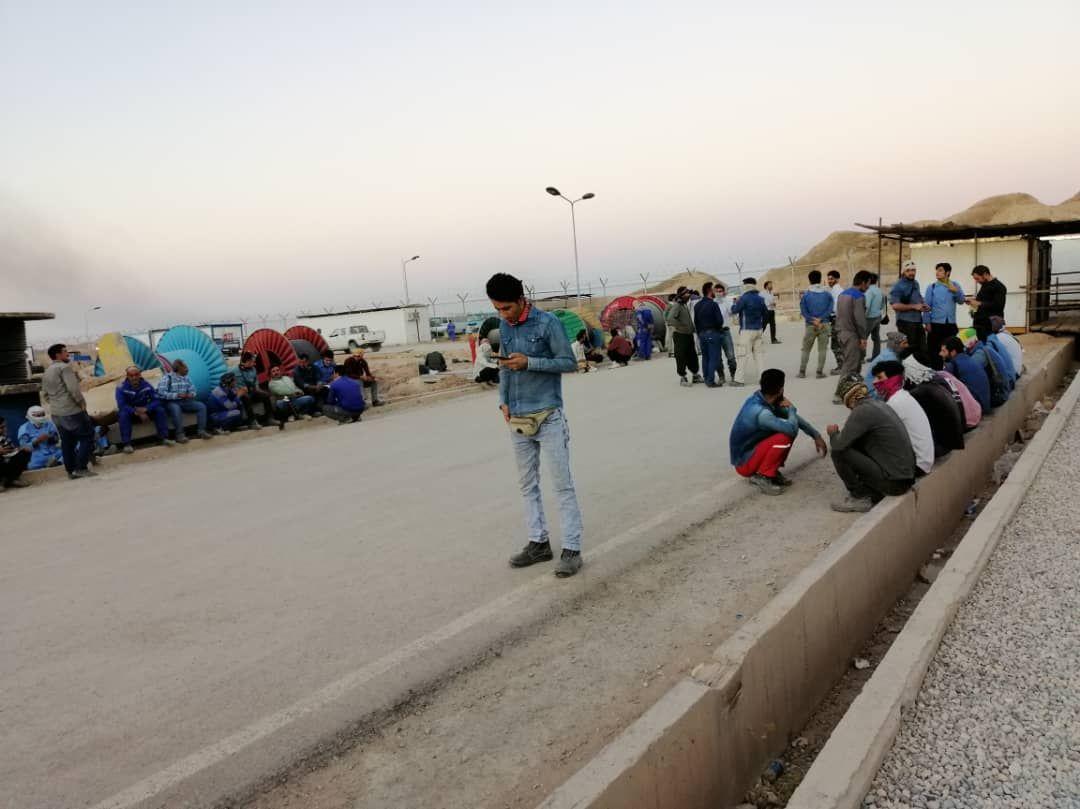 A new wave of protests spread again among Iranian workers over delayed and low salaries across Iran in the last three days. 
In their fiftieth day of demonstrations, workers of Haft Tappeh Sugarcane Factory took the streets of Shosh in Khuzestan province in southwest Iran on Monday.
The main demands of the workers are the nationalization of the factory, freeing the jailed workers and renewing the contract of the workers.
Workers of several petrochemical sites including the giant South Pars oil and gas field protested on Sunday and Monday against delayed salaries.
Videos and photos received by Avatoday show workers of the Kangan petrochemical in Bushehr gathered in front of the site in protest of low and delayed salaries.
Workers of Jafir, Abadan, Qeshm, Jam, Sabalan and Parsian petrochemical sites also left their job places on Monday and demonstrated against delayed salaries.
Iranian Regime has been in severe financial crisis since May 2018 when US president Donald Trump withdrew from the 2015 nuclear deal between Iran and world powers and imposed new rounds of sanctions on Tehran.