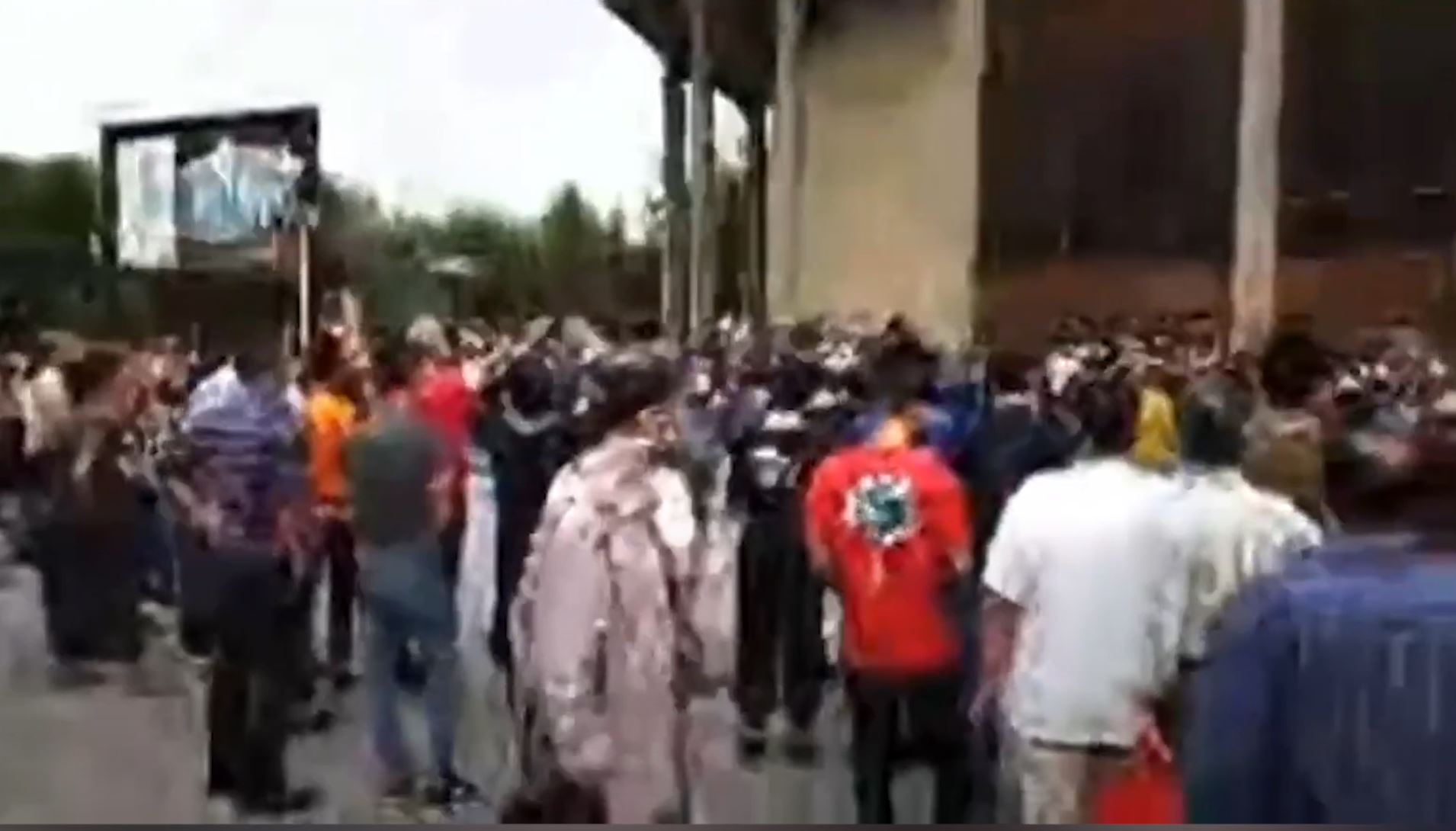 Iran's security forces on Saturday assaulted a crowd of peaceful protesters gathered in front of City Theatre Hall in Tehran, videos received by Avatoday showed.
One of the videos shows dozens of security forces beating young demonstrators who gathered to show their support for a series of protests sparked over the water crisis in Khuzestan province.
Based on reports and videos on social media, security forces also used tear gas and guns in the air to disperse the peaceful crowd in Tehran.
Dozens of protesters were allegedly arrested by security forces. The crowd were shouting "Death to Islamic Republic" and chanting against Supreme Leader Ali Khamenei.
It is not clear yet if the incident has ended or if the protests have continued after nightfall.
The exact number of people who were detained has remained unknown.
At least nine people including a child were killed and thousands were arrested by Iranian authorities during the ongoing protests in Khuzestan and other provinces, Human Rights Watch said on Friday.
 HRW has called for immediate release of the detainees and called on Iranian authorities to act against all those responsible for the abuses.
"The authorities should immediately and unconditionally release peaceful protesters, provide information about deaths, and allow an independent international investigation into security agencies' alleged use of lethal force," the international organization for human rights said in the statement.