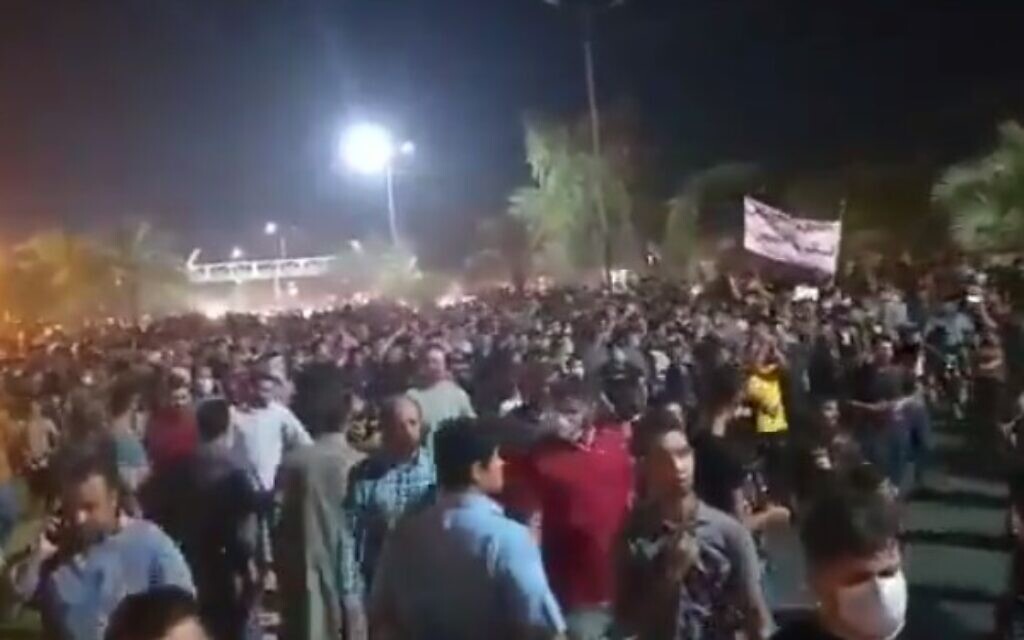 The UN High Commissioner for Human Rights Michelle Bachelet on Friday called on the Iranian authorities to concentrate on taking urgent action regarding the chronic water shortage in the province of Khuzestan, rather than using excessive force to stop the protests.
"The impact of the devastating water crisis on life, health and prosperity of the people of Khuzestan should be the focus of the Government's attention, not the protests carried out by people driven to desperation by years of neglect," said Bachelet. "I am extremely concerned about the deaths and injuries that have occurred over the past week, as well as the widespread arrests and detention."
For days, young protesters including children have been chanting, "I am thirsty, Water is my right," along with other calls clearly related to the current crisis.
In response, state security forces have reacted with disproportionate force against unarmed and peaceful protesters, killing several while injuring dozens.
"Water is indeed a right*," the UN Human Rights Chief said. "But instead of heeding the legitimate calls by its citizens for that right to be upheld, the authorities have for the most part concentrated on oppressing those making those calls. The situation is catastrophic, and has been building up for many years. The authorities need to recognize that and act accordingly. Shooting and arresting people will simply add to the anger and desperation."
Iran has also slowed internet access in the past week during the protests in the impoverished province of Khuzestan.
"When you hear reports that injured protesters are avoiding hospitals for fear of being arrested, it is an indication of just how bad the situation is," Bachelet said, stressing that "the authorities have an obligation under international human rights law to ensure that any use of force in response to protests is a last resort, strictly necessary and proportionate."