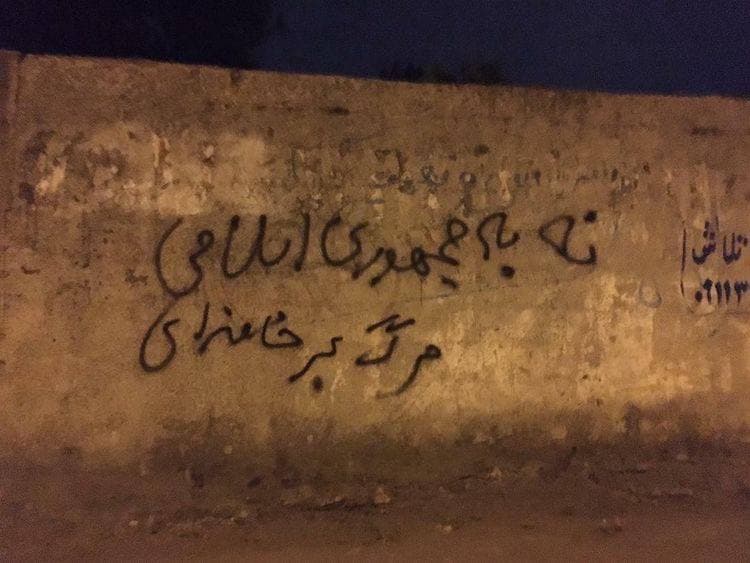 Amnesty International said on Friday that at least eight protesters and bystanders, including a teenage boy, had been killed by security forces since the start of the protests
The protests in Iran's Khuzestan province sparked by the water crisis in this region over a week ago, continued for the ninth night on Friday.
Videos received from Friday night show ongoing protests in several cities across the province, including Mahshahr and Ahvaz. Hundreds of people were seen on the streets, chanting slogans and barricading the roads with fire in some places. In a video from Ahvaz, loud sounds of multiple shots can be heard.
This recent wave of protests in Iran erupted over water outages in Khuzestan on Thursday July 15, and have been ongoing since then, spreading to various parts of the province including the cities of Ahvaz, Mahshahr, Susangerd, Shadegan, Dezful, Shavur, Khorramshahr, and Izeh.
In Izeh, videos show protesters chanting anti-regime slogans, including, "Death to Khamenei," and "Death to the Dictator" referring to the country's Supreme Leader Ali Khamenei.
Videos of the demonstrations show intense clashes between protesters and anti-riot forces, with tear gas released and shots fired. According to the analysis done by Amnesty International, security forces have used live ammunition and birdshot to crush the protests.
Amnesty International said on Friday that at least eight protesters and bystanders, including a teenage boy, had been killed by security forces since the start of the protests.
"Scores of people, including children, have been injured, including by birdshot, and several are hospitalized in critical condition due to gunshot wounds. Security and intelligence forces have swept up dozens of protesters and activists, including many from the Ahwazi Arab minority, in mass arrests," Amnesty International reported.
Iranians have also taken to the streets in some other parts of the country to show solidarity with the people of Khuzestan, including in Mahdasht of Karaj and Yazdanshahr of Isfahan. Videos show in some places protesters blocked the roads.
On Thursday night, July 22, protests broke out in another part of Iran, city of Aligudarz in Lorestan province, and based on the videos received, violent clashes erupted, with excessive force used to crack down on the protests. According to reports, many people were injured, and videos show several victims of gunshots.
Avatoday has also received various reports of severe internet disruptions across the Khuzestan province since the protests began, with total internet shutdowns in some places. NetBlocks has confirmed this with a statement it released online on Wednesday, saying, " Cellular data analysis metrics corroborate widespread user reports of cellular network disruptions, consistent with a regional internet shutdown intended to control protests".
Iran's supreme leader made his first remarks about the protests on Friday, over a week after it began. He referred to the people of Khuzestan as "faithful," saying they could not be blamed for expressing their grievances and blaming government officials for the water crisis in Khuzestan.
"The people cannot be blamed really, and the work of the people must be taken care of," he said. "These people should not have problems, and if their issues were taken care of at the right time, this situation would not have arisen".
"Now that government and non-government agencies have started working (to resolve the water crisis), and also the next government that comes to power, they should follow the work through seriously," he added.