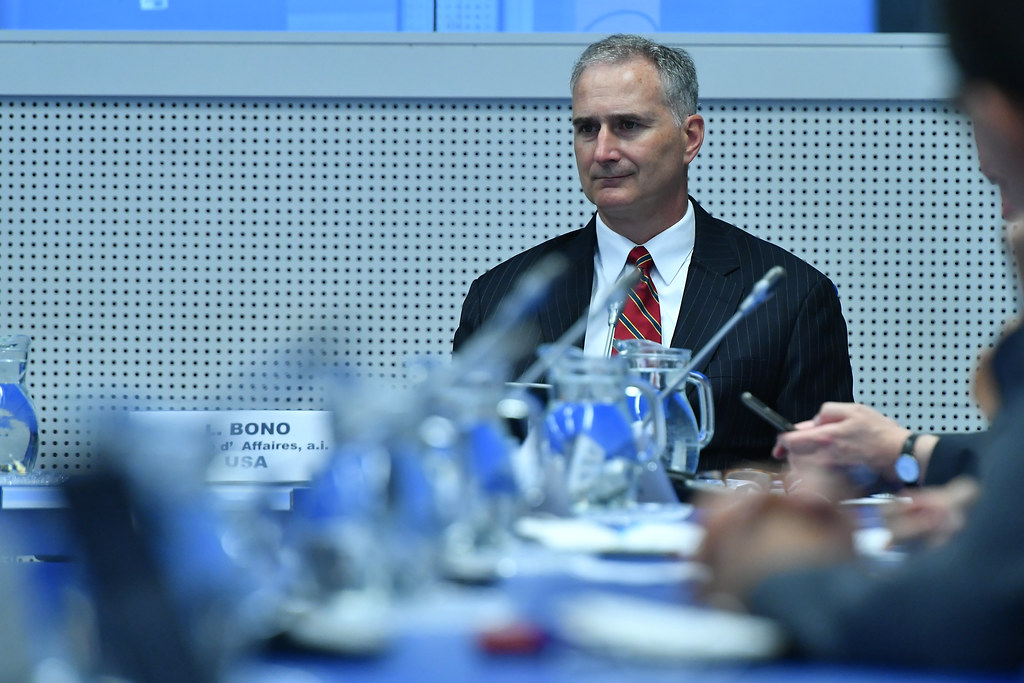 The US warned on Thursday it could raise international pressure on Iran if the Islamic Republic continues to hinder efforts by the UN nuclear watchdog to monitor its nuclear program.
Addressing the International Atomic Energy Agency's Board of Governors Meeting, US Chargé d'Affaires in Vienna Louis Bono said that "If Iran's non-cooperation is not immediately remedied… the Board will have no choice but to reconvene in extraordinary session before the end of this year in order to address the crisis."
On Wednesday the United Nations nuclear watchdog, Rafael Grossi, said there had been "no progress" in talks with Tehran on disputes over the monitoring of Iran's atomic program.
He explained that "Iran has still not provided the necessary cooperation, even after extensive attempts by the Director-General to develop a constructive relationship with Iran's new leadership."
Grossi added that the US was "deeply disappointed that Iran refused to take the opportunity presented by [Grossi's] visit to make progress on the long list of urgent outstanding issues before the Agency."
Talks restart on reviving the 2015 Iran nuclear deal on Monday.
Former US President Donald Trump withdrew from the deal in 2018, deeming it insufficient to shut down projects with bomb-making potential.
Iran denies seeking nuclear arms, but has breached the deal with expanded uranium enrichment.