Avatoday is covering the crisis, using information from its own sources as well as from the people who contact Avatoday on daily bases and share their footages and experiences with the coronavirus outbreak in Iran.
The new coronavirus outbreak in Iran has so far killed hundreds of people while thousands more are infected with the virus. Iranians online are very critical of the way the state has been trying to handle the crisis.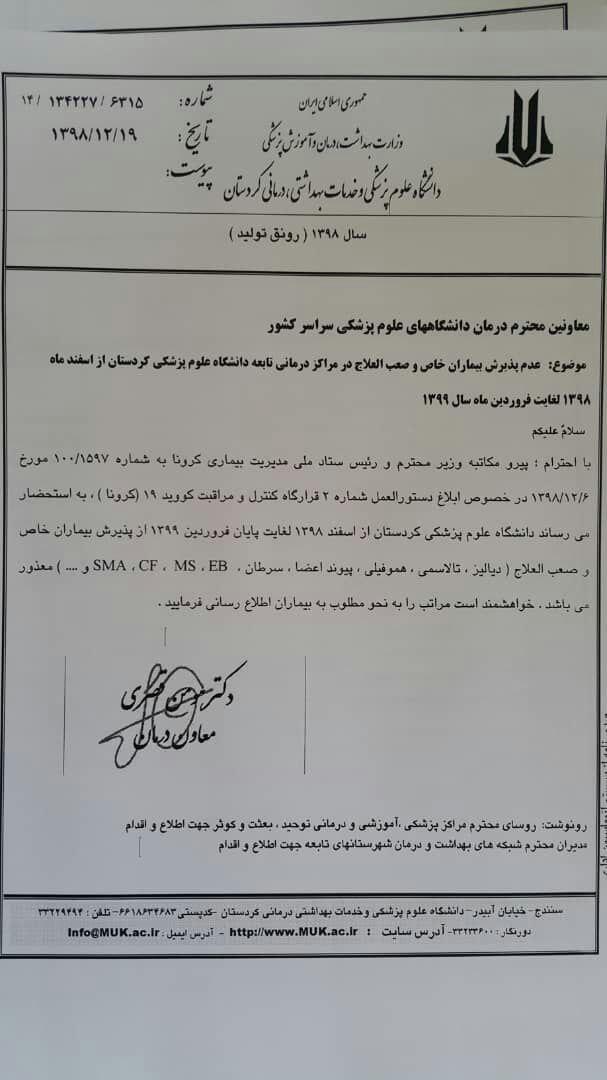 A document received by Avatoday shows all shops, except bakeries, butcheries in Isfahan reportedly forced by government to close amid Coronavirus outbreak. Several sources confirmed that at least ten patients in the city of Najafabad have been diagnosed with the virus.
Video received from several cities and towns show government order people to stay at their homes.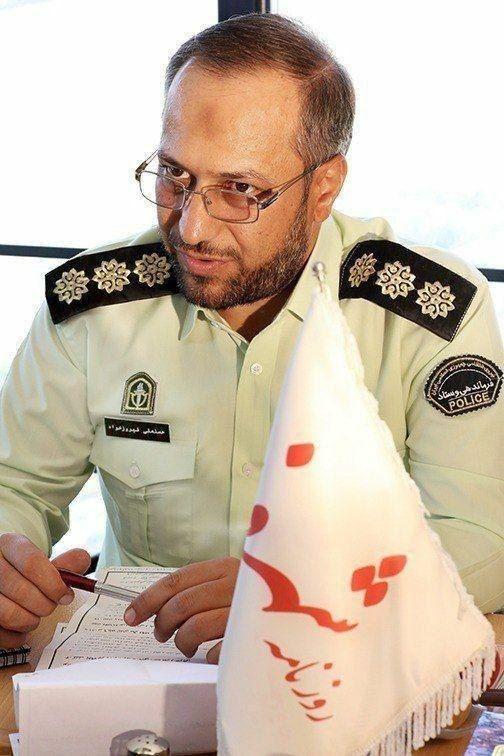 Colonel Hassan Ali Firuzkhah, former commander of Karaj police, died of Coronavirus. He was accused of having role in mass murdering of protesters in November 2019.
Dr. Rahim Yousifpour, an Internal specialist from Kurdish city of Saqqez, published a video on social media warning about the situation of Kurdistan Province, especially in Saqez. The number of people diagnosed with Coronavirus in Saqez, he said is more than a thousand.
Two more hospital personnel in Iranian northern city of Rasht died of Coronavirus. Several sources confirmed that three hospitals of the city are full of patients infected with the virus.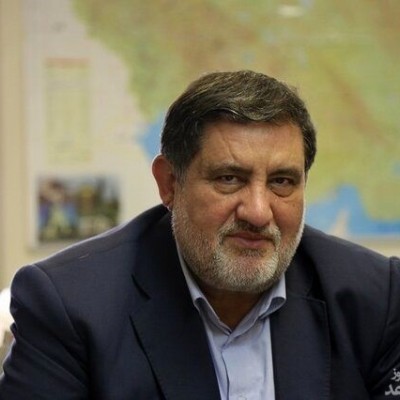 Esmaiel Najar, the head of Iran's Crisis Management Committee is reportedly infected with Coronavirus.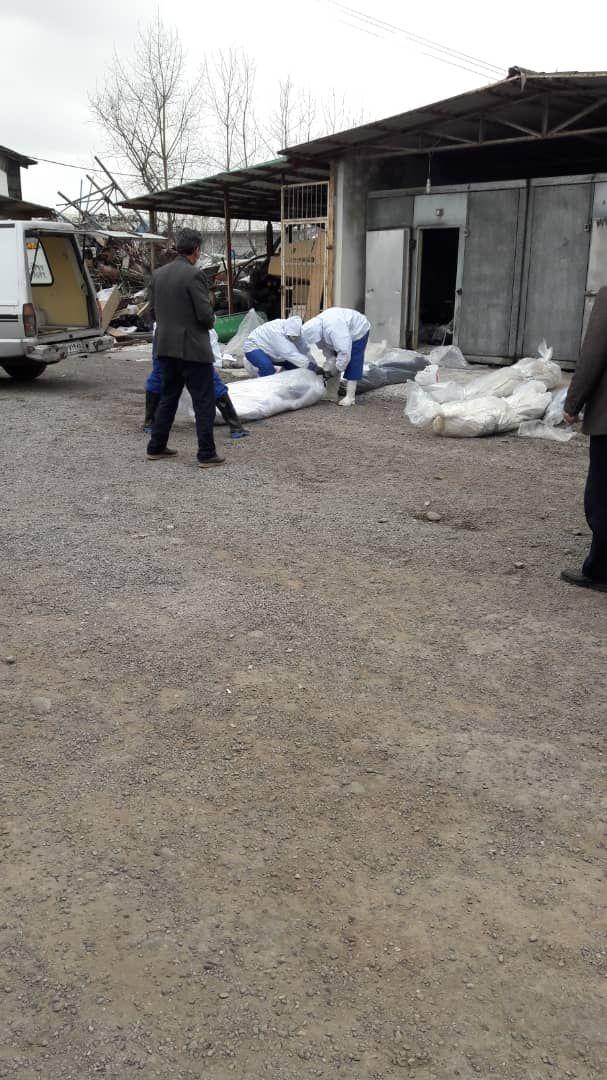 Several pictures received from Rasht show bodies of victims of Coronavirus are being transferred to be buried.
A video received from Sari shows a man possibly infected with Coronavirus, is hardly breathing while lying down in the middle of a street.
Video shows another unconscious man allegedly infected with Coronavirus in the middle of a street in Karaj.
Video in Isfahan's Shahin-Shahr shows people with unprotected Coronavirus burying a dead patient of the virus.
A video in Tehran's Imam Khomeini International Airport shows China bringing back its citizens diagnosed with Coronavirus in Iran.
Avatoday Sources in Andimeshk Combined cycle power plant confirmed the infection of two of the company's employees with the new Coronavirus.
Noshahr, Mazandaran – Two more patients diagnosed with Coronavirus died on Monday.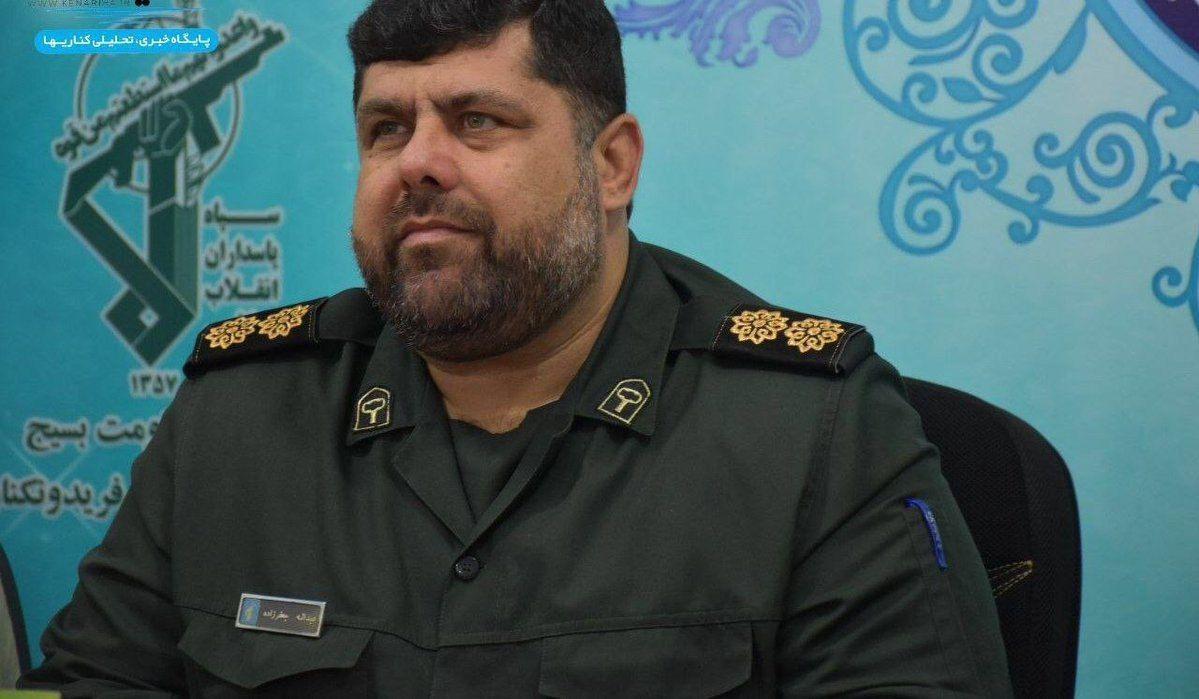 Colonel Abdullah Jafarzadeh, commander of Iranian Revolutionary Guard Corps (IRGC) in Mazandaran's Fereidunkenar died of Coronavirus on Monday.
A source in Revolutionary Guard Corps confirmed to Avatoday that 156 patients with Coronavirus across Iran died in the last 24 hours.
"156 patients with Coronavirus died in last 24 hours," he said adding that some 2,000 more patients are diagnosed with the virus.