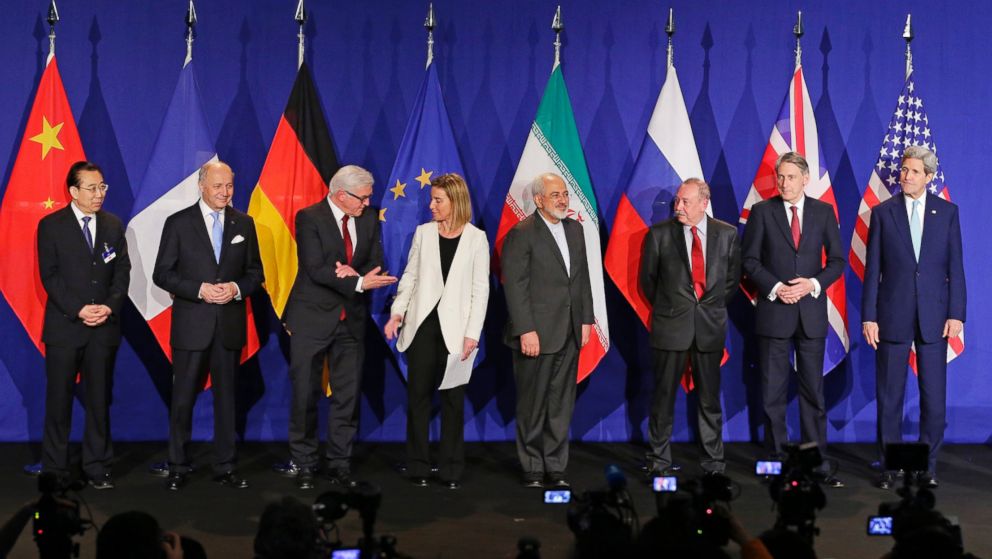 Diplomats from Britain, France and Germany plan to trigger on Tuesday the dispute mechanism in 2015 Iran nuclear deal aimed at saving it and bring back Iran to its commitments, Reuters reported.
According to the agency "the diplomats said the decision was aimed at saving the deal by discussing with Iran what it should do to reverse decisions it had made. The aim was not to reimpose UN sanctions."
Iran had already breach from its commitments under the deal, blaming US and Europe for the failure.
"Our intention is not to restore sanctions, but to resolve our differences through the very mechanism that was created in the deal," a diplomat was quoted by Reuters as saying.
The three powers will address the European Union on this issue on Tuesday.
British Prime Minister Boris Johnson on Tuesday has also called on U.S. President Donald Trump to introduce its own possible agreement as a replacement to the Iranian nuclear deal.
"If we're going to get rid of it, let's replace it and let's replace it with the Trump deal," Johnson said. "That would be a great way forward."
"I don't want a military conflict between us, the United States and Iran, let's dial this thing down," Johnson added.