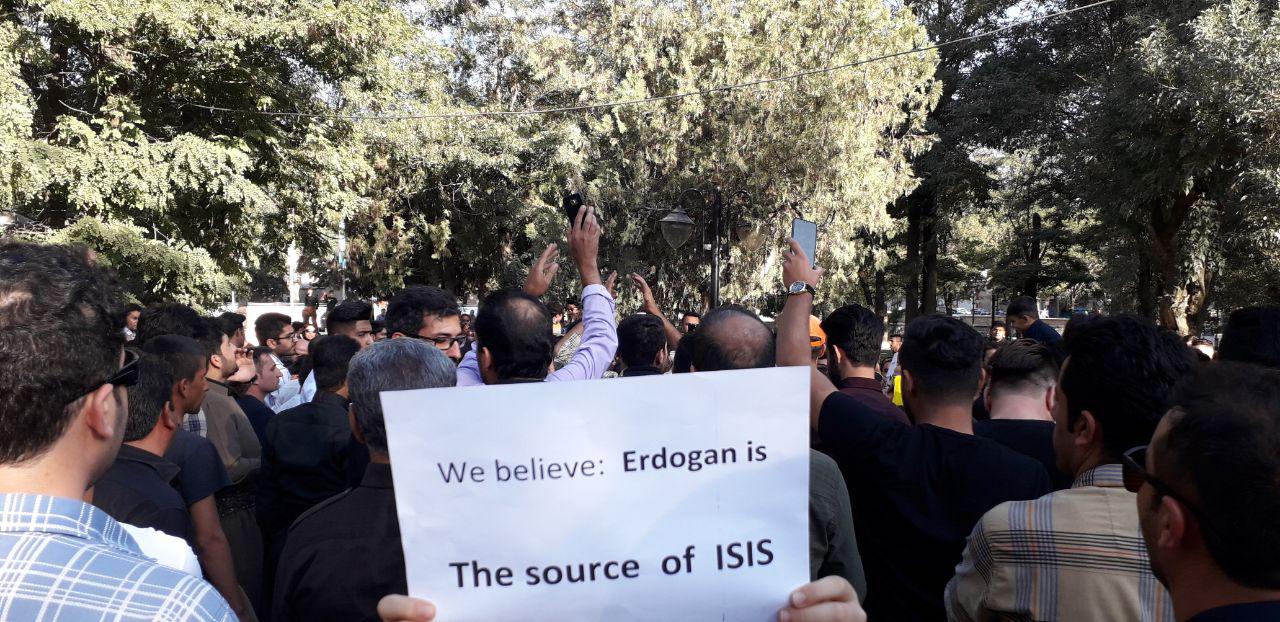 Thousands of Kurds in Iranian cities took the street on Friday, shouting anti-Turkey slogans as Ankara started its assaults against Kurdish forces in Syria right after the US's sudden withdrew from the region.
According to the information received by Avatoday tens of people were arrested and hundreds of protesters wounded by Iranian security forces who tried to stop pro-Kurdish demonstrations.
"They were beating women and men and even teenagers on the streets, but people refused to go back to their home. It is our dignity not to leave our fellow Kurds alone in such a difficult time," a protester from Mariwan talked to Avatoday on condition of anonymity.
Another protester from Sanandaj said, "the world left us alone, they turned back as they no longer need us. But we the Kurds in other parts must stand behind our fellows."
US president Donald Trump is highly blamed by senior US officials and world communities for giving Syria as a gift to Iran, Turkey and Russia and for breaking promises US made to its Kurdish allies.
Fighting ISIS for almost 5 years on behalf of US and Western World, Kurds in Syria had been given promises of protection by Washington from Turkey and Iran.
People from Iranian Kurdish cities of Mariwan, Sanandaj, Baneh, Piranshahr and Dehgolan condemned the brutal Turkish attacks on Kurds and asked the World to break the silence. 
A former Kurdish fighter, who managed to escape the war and reside in Germany told Avatoday that, "looking at thousands of Kurds get out of their homes, risking their life to support the Syrian Kurds is just something that warm me up in such a difficult time."
"This sense of solidarity makes us strong enough to fight for survival," he added.
Video footages published on social media show Turkey's intensive bombardments on civilian sites left dead bodies on the streets and local reporters claimed that children, elders and women are among the human casualties.
Hundreds of Kurds from diaspora have also gathered on Friday and asked Europe to act before "Turkey committee another ethnic cleansing."
More than 65,000 Kurdish civilians have escaped their homes within the first 36 hours of Turkey's assaults in Syrian Kurdistan, according to Syrian Observatory group, who monitor the conflict.