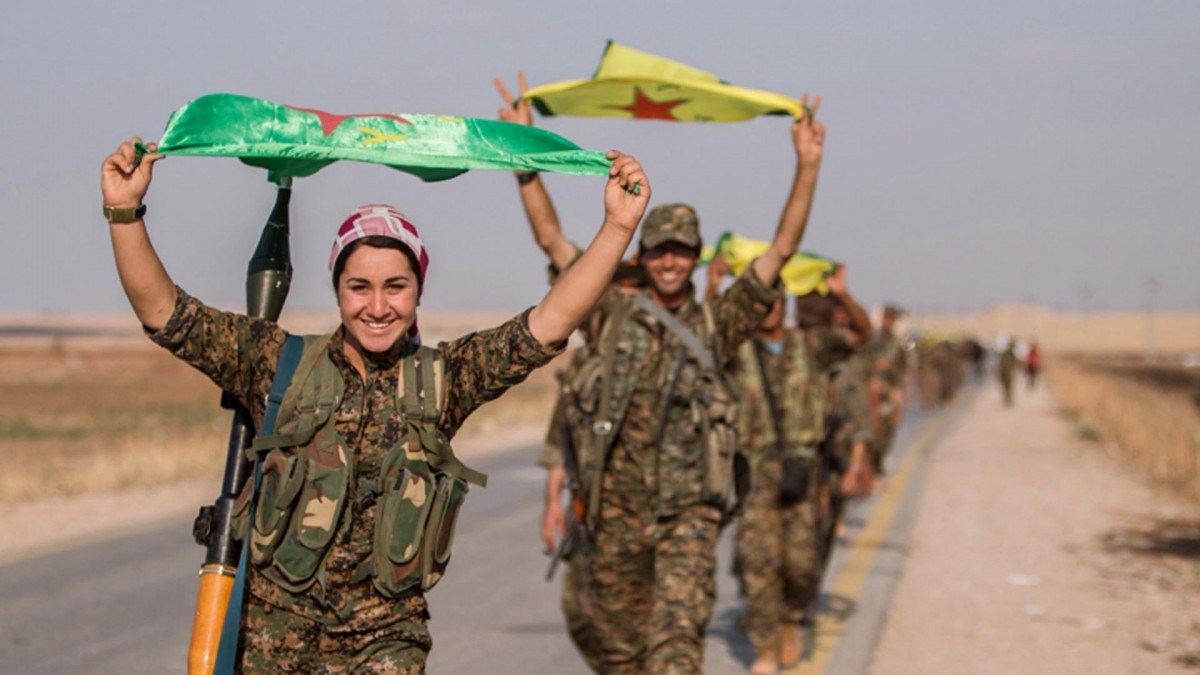 Latest update on Friday 11, October
More than 65,000 Kurdish civilians have escaped their homes within the first 36 hours of Turkey's assaults in Syrian Kurdistan, according to Syrian Observatory group, who monitor the conflict.
Hundreds of human casualties have been reported by both sides of the conflict. Reuters correspondent has reportedly witnessed civilian casualties as well.
Thousands of Kurds in diaspora have continued to protest against Turkey's offensive moves, calling Europe and the United Nation to act immediately to stop Turkish army.
Turkish Rajab Tayeb Erdogan has threatened Europe and said he would open the door for 3.5 million refugees to enter European countries if they try to stop his military operation against the Kurds.   
What we know about Turkey's military operation against the Kurds
After the sudden announcement of US withdrawal by President Trump earlier this week, US gave green-light to Turkey to enter Syria and attack the Kurdish Democratic Forces in Northern Syria, which were Washington's closest ally during the ISIS war.   
Fighting ISIS for almost 5 years on behalf of US and Western World, Kurds in Syria have been given promises of protection by Washington from regional foes namely Turkey and Iran. 
 Both Turkey and Iran had previously carried out joint-operations against the Kurds. 
On Wednesday, Iranian state broadcast showed a sudden military manure in the country's Northwest border, but did not reveal the purpose of the move or the number of forces who had participated.         
On Wednesday, Turkey has carried out its long-awaited plan to enter Northern part of Syria, where the Kurds are based. 
Kurdish officials in Northern Syria have been expressing their disappointments of US policies since Washington's shocking turn back from its best ally in the region. But they have announced that the Kurdish forces will defend their land by any means necessary. 
Tens of thousands of Kurds in Iraq and Syria were killed and wounded during the devastating fights against ISIS. The Kurdish Syrian forces said at least 11,000 of its forces were died fighting ISIS.    
US president Donald Trump is highly blamed by senior US officials and world communities for giving Syria as a gift to Iran, Turkey and Russia and for breaking promises US made to its Kurdish allies. 
Russia has encouraged the Kurds to make alliance with Assad's regime; a choice which Kurdish leaders said they are taking into consideration.
The Syrian government, however, called the Kurds "Betrayers," and "secessionists". Syria said it will protect its soil but will not negotiate with the Kurds.
Both NATO's Secretary General Jens Stoltenberg and the US Secretary of State Mike Pompeo have justified Ankara's move as both in separate talks claimed that Turkey has "legitimate security concerns" for carrying out such attacks.