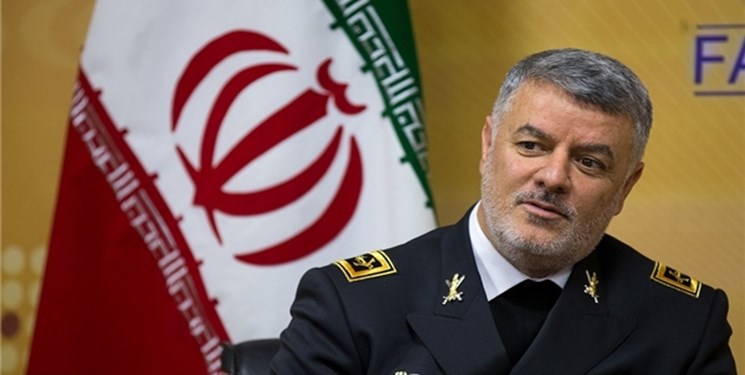 The Navy Commander of Islamic Republic of Iran said on Tuesday that his forces are carefully monitoring the movements of American ships in the Strait of Hormuz.
 "We are monitoring the course of enemy's, especially America's fleets from their point of departure, point-by-point," Said Admiral Hossein Khanzadi, the Commander of Iran's Navy.
he also accused the seized British oil tanker of "violating Iran's and international maritime regulations," and added that the crew of the oil tanker had turned Ship Information System off that includes data about the type of the cargo, crews, the identity of the ship and its owner.
"Instead of entering the Strait of Hormuz through the incoming traffic, this vessel had attempted to pass into through the outgoing traffic of the Strait." He added.
In his speech, the Iran's Navy commander also sent a threatening message to the foreigners.
"The enemy must expect surprises from us, where and when they are unable to monitor us," he warned.
This high-ranking Iranian military commander also reported that the Iranian drones keep monitoring the United State warships and aircraft carriers, while cruising across Arabian Sea and the Gulf.