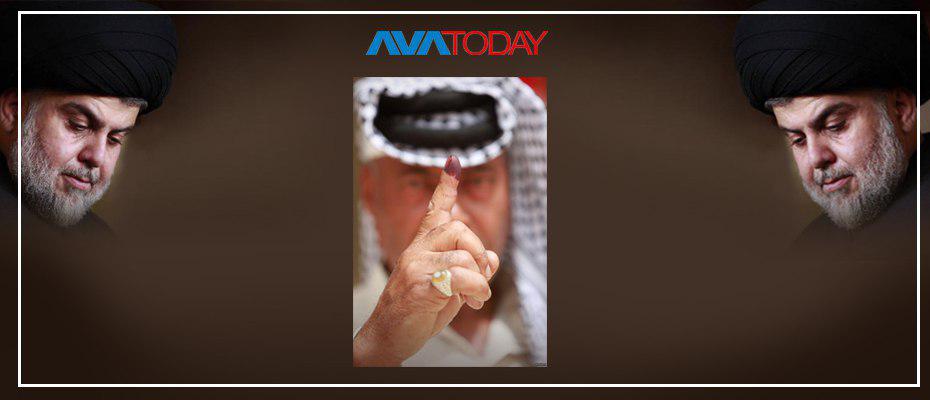 Moqtada Sadr (Shiite cleric ) that the coalition (Saeroon ) under his leadership in the general election of Iraq had the majority of the votes last week,  has rejected the suggestion of Ghasem Soleymani representative of supreme leader of Islamic Republic regime over Iran for negotiating with iraqi Shiite.
In an statement Mr Sadr with emphasising on nationalism and wisdom had taken out some groups of Islamic Republic supporters from the list of those who he is agree to form a government with.
Moqtada Sadr has rejected Fath coalition affiliated to hashd al shabi,
Colation of ghanoon  ( lawful government ) Related to Noori al malkin the last prime minister and the patriotic union of kurdistan  (PUK) That all are allies of Islamic Republic has taken out from the list of the groups and people that he is ready and willing to work in a escalate of a government.
Mr Sadr Added : We will build a new generation to see the change toward reforms and the decision would iraqi made and then we will rise the flag of victory that Baghdad capital of Iraq and our democratic movement would be toward forming a technocrat no party powerful government.
These statements has been declared while Ghasem Soleymani commender of proxy qods forces of revolutionary guard 2 days after the election in Iraq traveled to Baghdad for convincing the Shiite groups to form a majority Shiite government. 
Moqtada Sadr a 45 years old Shiite cleric and the most known member of Sadr family that has passed his teenage time in Tehran declaring himself as a nationalist religious figure who wants to end Iranian - American domination over Iraq.
From Moqtada Sadr s opinion : Islamic Republic of Iran supporting corrupted governors like Noori al Maleki in Iraq. 
According to Saeroon media : the defeat of Islamic Republic approach in Iraq is happening while only in last 3 months they have sent an aid more than 80 milion  dollars in cash From Iran to Shia basij in Iraq to win the election.