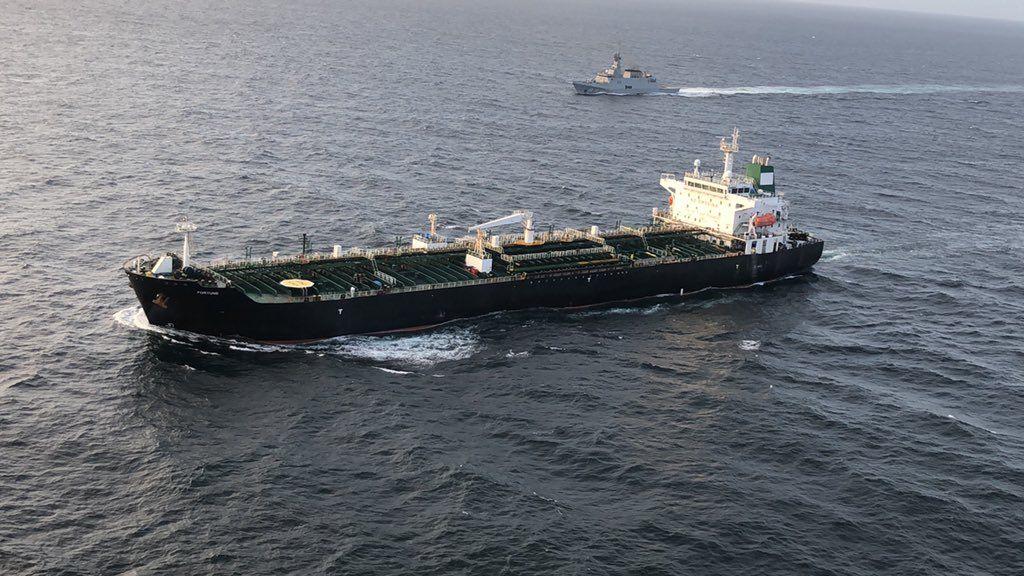 The first of five Iranian tankers loaded with gasoline arrived in Venezuelan waters late Saturday, violating Trump administration sanctions targeting the Islamic Republic.
Venezuelan officials have reportedly celebrated the arrival as there were no immediate sign of US interference.
"Iran and Venezuela have always supported each other in times of difficulty," Venezuelan Foreign Minister Jorge Arreaza tweeted. "Today, the first ship with gasoline arrives for our people."
Both Iran and Venezuela are ruled by oppressive governments and known as old foes of US.
The four other Iranian tankers loaded with gasoline are expected to reach Venezuela.
Iranian President Hassan Rouhani warned US on Saturday against any interference with the shipments of oil guaranteed to Venezuela.
"If our tankers in the Caribbean or anywhere in the world face any problems caused by the Americans, they will face problems as well," he said. "We hope the Americans will not make a mistake."