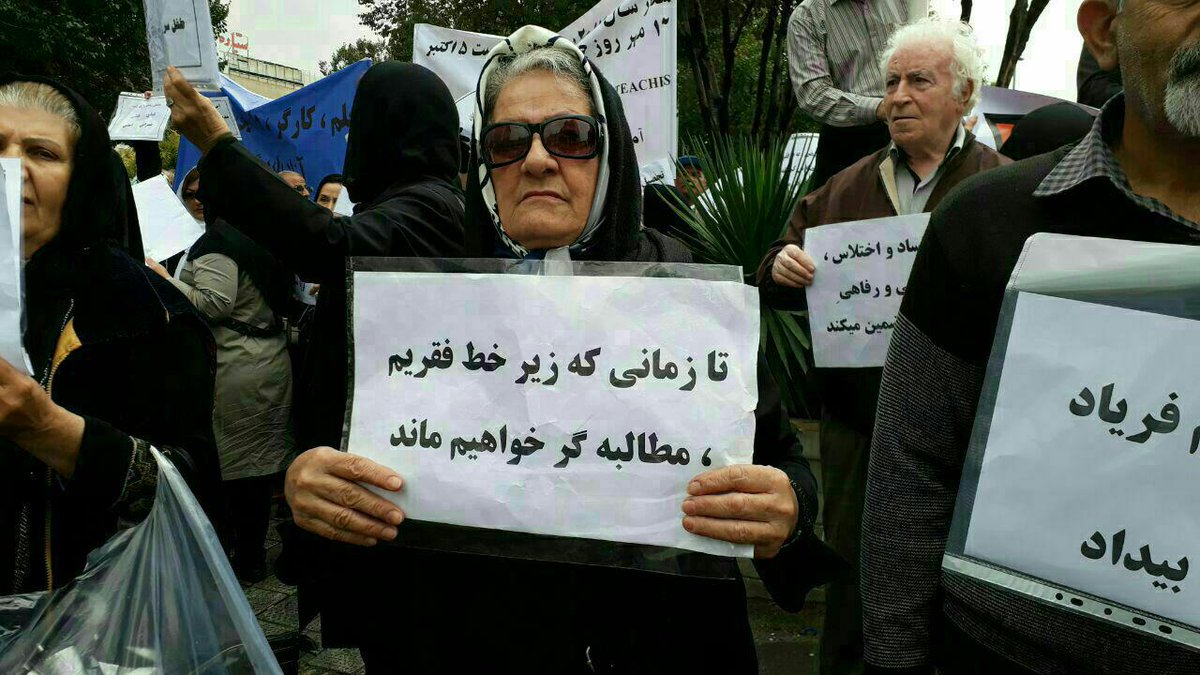 Majid Sabzalian, head of the Association of Tehran's Pensioners said on Thursday that due to high inflation rate, retirees are unable to pay for medical bills.
Retirees, according to Sabzalian, get some 1.5 million toman ($120) per month which is not enough to fulfill their medical needs.
"Fees for doctor appointment, medicines' prices, and other medical expenses are increasing," he said, adding that "medical care insurances have also decided to remove 79 high-price medicines from their list of covering."
"Retirees are in need of these drugs, which medical care insurances don't cover anymore," Sabzalian noted.
Iranian retires have been protesting against low and unpaid salaries in the past few months.
Iran has been facing severe financial difficulties since May 2018 when US President Donald Trump withdrew from Iran nuclear treaty with world powers and re-imposed new rounds of sanctions on Tehran.