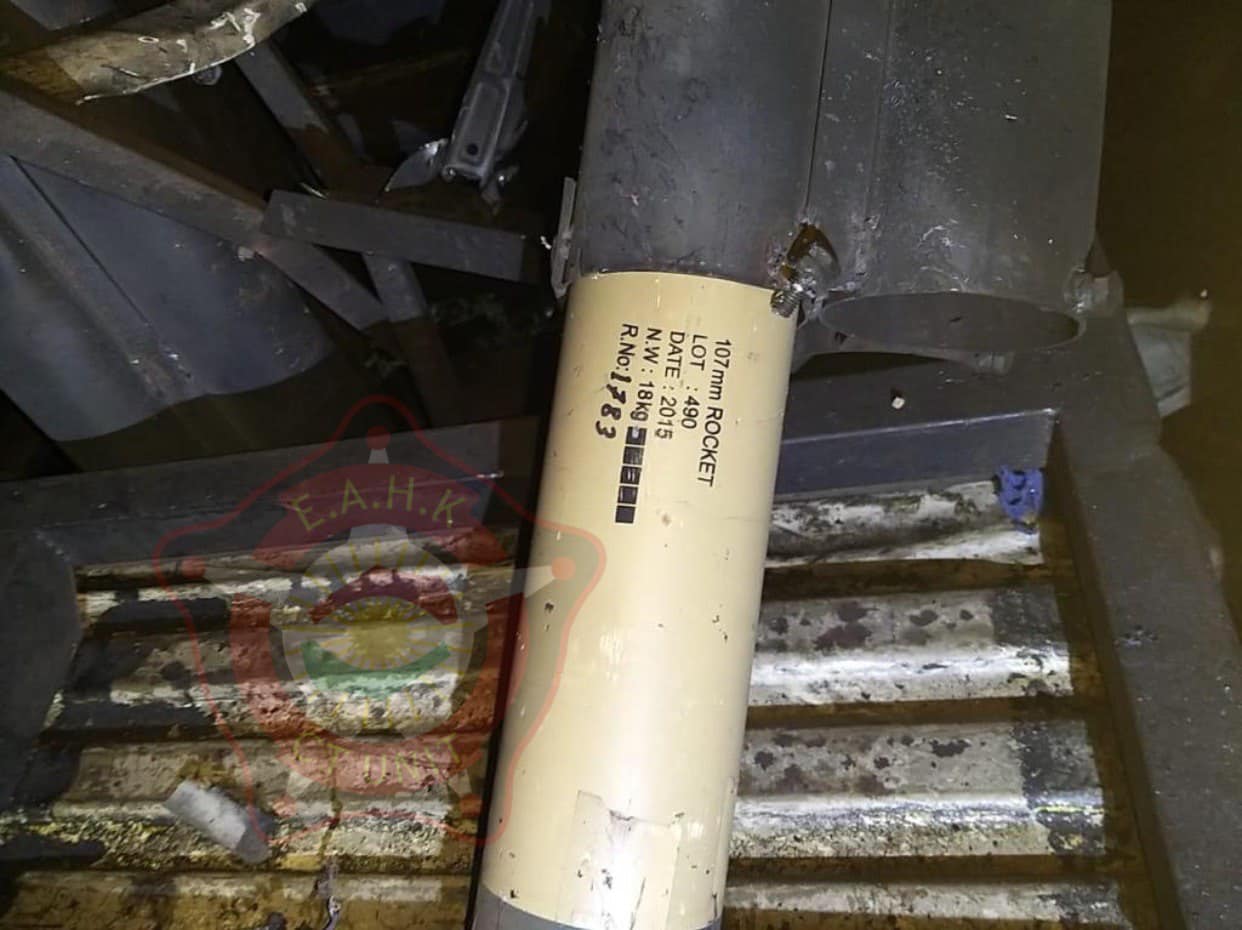 Two security forces, familiar with the recent terrorist attack on Erbil, revealed to Avatoday on Wednesday that the masterminds behind the case were commanders of Iranian Revolutionary Guards helped by Iraqi Hashd al-Shaabi members.
The sources, who spoke to Avatoday on condition of anonymity as they are not allowed to talk to media, said Alireza Novbakht known as Sardar Mesgarian and Reza Bagheri IL-Zooleh are the two commanders of Iranian Revolutionary Guard Corps Quds force who masterminded the rocket attack on US-led coalition forces in the Iraqi Kurdistan Region's capital city of Erbil.
Several rockets,on Monday night, targeted the US forces in Iraqi Kurdistan's Capital city of Erbil. The assault resulted in the death of a civilian contractor, the nationality of whom is still unknown to the public. At least five other people including a US service member were wounded.
An unknown militia group called "Olia al-Dam" has claimed responsibility for the attack.
Avatoday found out that the Iranian commanders, Nobakht and IL-Zooleh, who were named by the two security sources, entered the Kurdistan Region via Parviz Khan border on Friday, three days before the attack.
Both commanders of IRGC's Ramadan units later settled in Kirkuk, where the rockets were reportedly launched from.
The oil-rich city of Kirkuk, about 86 kilometers away from Erbil, is among the disputed cities where multi-national and multi-religious groups live. The city is currently under the control of Iran-backed Hashd al-Shaabi.     
The sources added that two Hashd al-Shaabi commanders helped Iran to launch the attack.
Hessam Jasim Mohammad Saleh (Abu Sajjad) and Azhar Khozeir Abbas Helameh (Abu Taybah), two security commanders of 110 and 24 Brigades of Hashd al-Shaabi, assisted the Iranians in the attack, according to the sources.
The two Iraqi militias are both trained by IRGC and Lebanese Hezbollah. They provided the information and route to the entry of rocket launchers through Bartela in Mosul province, they added.
"Abu Sajjad and Abu Taybah joined Nobakht and IL-Zooleh in Kirkuk's Dibis district, where the command base of the attack was formed," one of the sources said. The group used a drone surveillance system to identify and monitor "the best location for the launcher" and its entry to the Kurdistan Region's territory.
According to primary investigation the rockets used in the attack are made by Iran. "They are Iran-made Fajr 107mm rockets," one of the sources said.
Abu Sajjad and Abu Taybah were also responsible for another rocket attack on Erbil International Airport on September 30, 2020, the sources said.