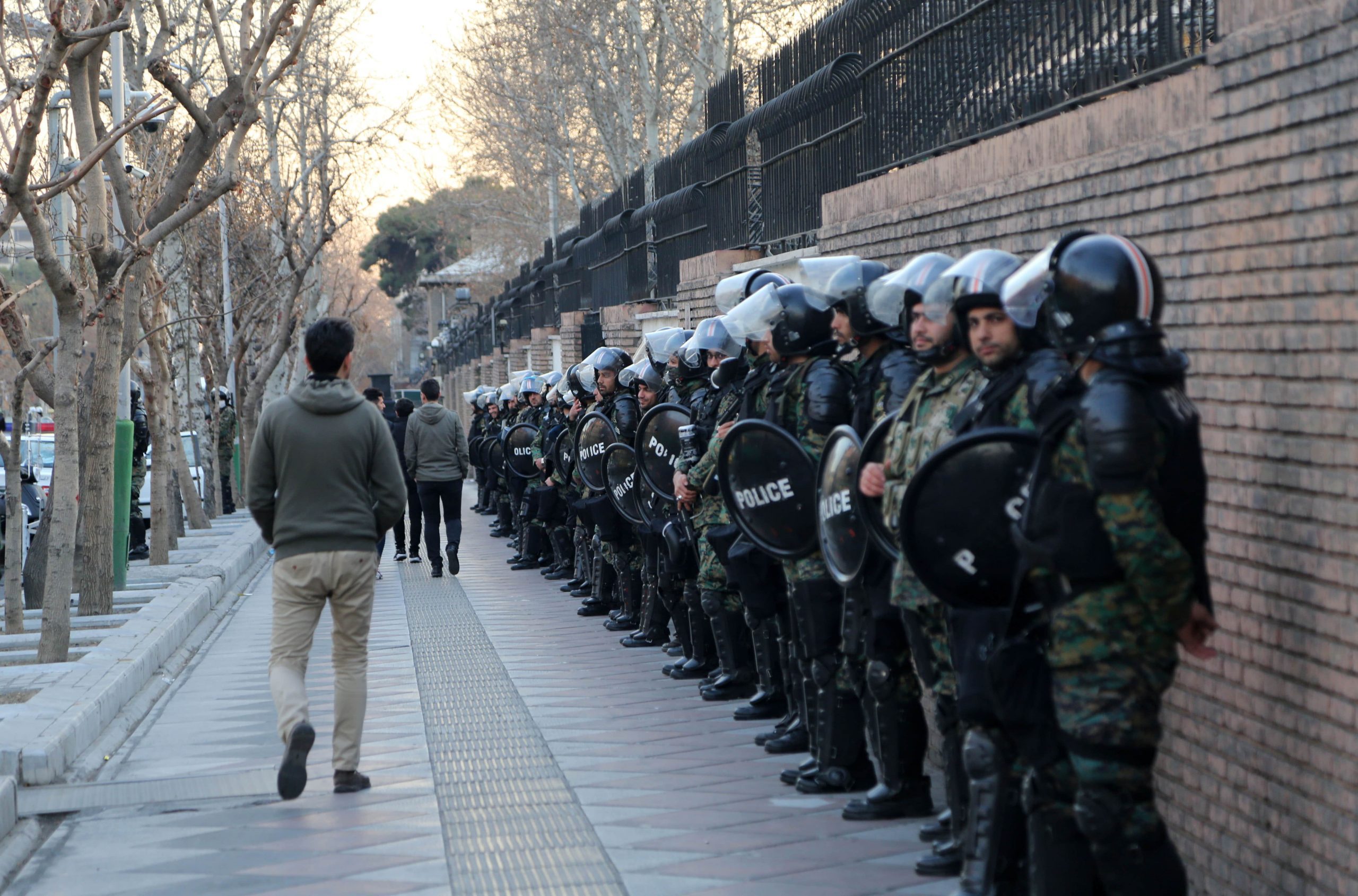 Iranian authorities have used all types of cruel methods including rape and sexual violence against imprisoned children as part of a crackdown on recent nationwide protests, according to rights group Amnesty International.
"Iran's intelligence and security forces have been committing horrific acts of torture, including beatings, flogging, electric shocks, rape and other sexual violence against child protesters as young as 12 to quell their involvement in nationwide protests," Amnesty International report said.
So far, the organization has documented the cases of seven children in detail. Amnesty International obtained testimonies from the victims and their families, as well as further testimonies on the widespread commission of torture against scores of children from 19 eyewitnesses, including two lawyers and 17 adult detainees who were held alongside children.
Diana Eltahawy, Amnesty International's Deputy Regional Director for the Middle East and North Africa, said Iran's "violence against children exposes deliberate strategy to crush the vibrant spirit of the country's youth and stop them from demanding freedom and human rights."
The victims and eyewitnesses interviewed were from provinces across Iran including East Azerbaijan, Golestan, Kermanshah, Khorasan-e Razavi, Khuzestan, Lorestan, Mazandaran, Sistan and Baluchestan, Tehran, and Zanjan, said the organization.
"The authorities must immediately release all children detained solely for peacefully protesting. With no prospect of effective impartial investigations into the torture of children domestically, we call on all states to exercise universal jurisdiction over Iranian officials, including those with command or superior responsibility, reasonably suspected of criminal responsibility for crimes under international law, including the torture of child protesters," the group said.
Iranian officials arrested thousands of protesters in the past few months over anti-regime protests sparked by the death of Jina Mahsa Amini, a 22-year-old Kurdish-Iranian woman who was being held by the morality police for allegedly violating the country's strict Islamic dress code.
The protests quickly escalated into calls for the overthrow of the theocracy and mark one of the biggest challenges it has faced in more than four decades.
Iran has blamed the unrest on the US and other foreign powers, without providing evidence.
The protesters say they can no longer stand social and political repression, corruption and an economy weighed down by Western sanctions and mismanagement.