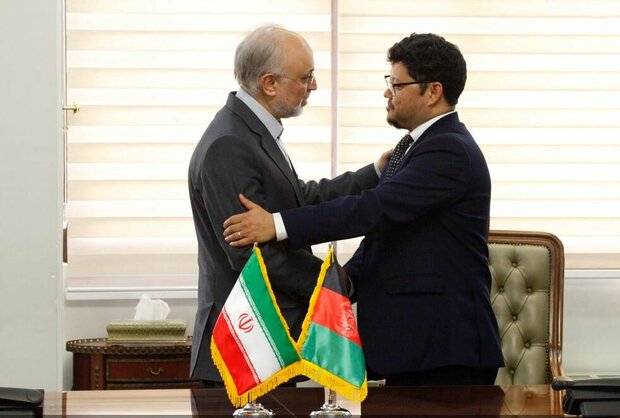 A memorandum of understanding (MoU) was signed between Tehran and Kabul to develop bilateral nuclear programs for "peaceful purposes," Iran's Mehr News Agency reported on Tuesday.
The MoU was reportedly signed in Tehran during an Afghan delegation's visit on Monday.
"The Afghan delegation was visiting Iran to get acquainted with the country's achievements in nuclear industry, and to expand bilateral nuclear cooperation for peaceful purposes," said the report.
Tehran has recently announced that it will "step by step" scale back its commitments under 2015 nuclear deal known as the Joint Comprehensive Plan of Action.
US president Donald Trump pulled out of the deal in May, accusing Iran of violating the treaty.
Tensions especially raised between Tehran and Washington since then.
Iranian atomic energy chief, Ali Akbar Salehi claimed earlier that Tehran has stopped some of its commitments under the deal in response to international sanctions, which crumbled its economy.
He also announced that the country restarted its uranium enrichment and could enrich uranium up to 20 percent only in four days if they want to.
Since the Iran nuclear deal in 2015, Islamic Republic promised to enrich 3.67 percent for energy needs only. A roughly 90 percent of uranium enrichment is required for a nuclear weapon.