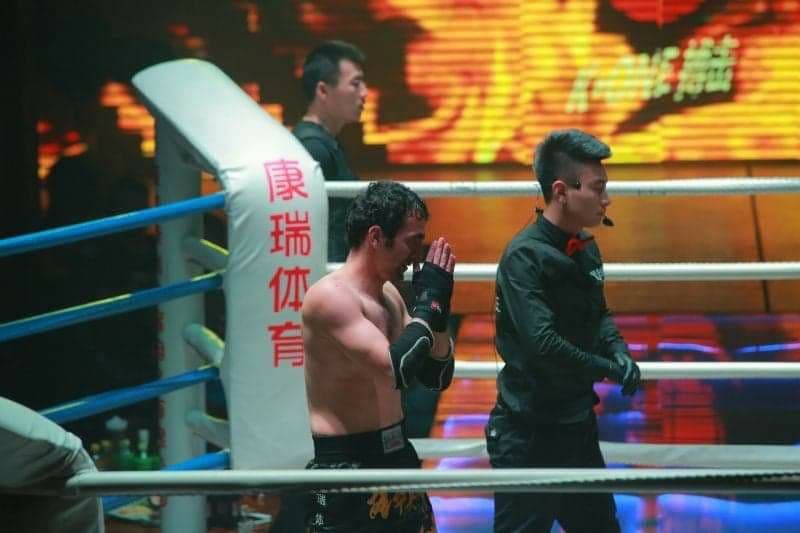 Farshad Darakeh, a prominent Kurdish-Iranian Muay Thai champion, has been hospitalized in the Netherlands after being injured during a competition. 
He attended the 2012 world kickboxing championships—in which 70 countries took part— and won a gold medal. He was selected by the jury as the best of 2012 for his extraordinary fighting skills.
Originally from Kermanshah, Darakeh was forced to leave Iran in 2017 due to the discriminations and ill treatments he received from the Islamic state due to his political opinions and his ethnic identity as a Kurd.
He fled the Islamic Republic's dictatorship and applied for asylum to the United Nations in Thailand before getting residency in the Netherlands.
Darakeh participated in several competitions in Bangkok and suffered from minor injuries, which remained untreated as he was not allowed to go to the hospital.
In his last competition he was injured again and hospitalized in the Netherlands, where he lives.
"If I could win that competition, I had planned to dedicate the medal to the Kurdish and Iranian women for leading 'Woman, Life, Freedom' uprising," he told Avatoday. "I wish them success."
A wave of large and continuous protests has swept Iran since with women playing an important role since September. The popular uprising started with the slogan "Jin, Jian, Azadi (Woman, Life, Freedom)", after the death in police custody of the 22-year-old Kurdish woman Jina Mahsa Amini.
In support of the anti-regime uprising in Iran, the dissident champion Darakeh refused to participate in World Boxing Championships holding the Islamic Republic flag in late 2022. He won many international awards in recent years.