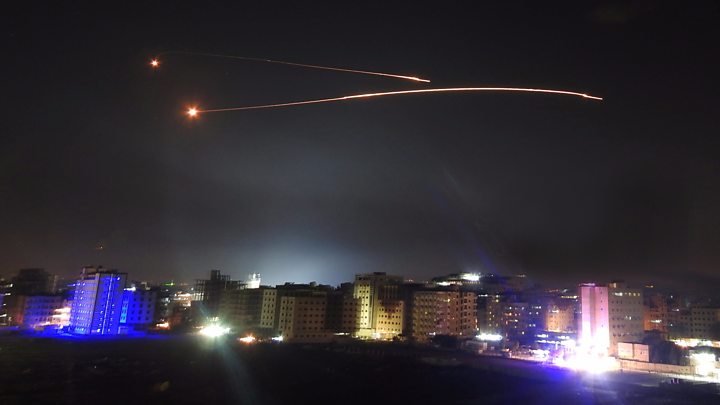 Israeli warplanes on Monday attacked targets belonging to Iran and its proxy Lebanon's Hezbollah in Syria, the Syrian Observatory for Human Rights said.
The Uk-based Syrian Observatory for Human Rights, which tracks the civil war through activities on the ground, said the attacks occurred near Damascus.
The strike killed at least four fighters and wounded three more, according to the monitoring group.
Israeli officials have expressed their concern in the past few months that Hezbollah is trying to establish production facilities to make precision guided missiles.
Tehran is accused of destabilizing Syria and posing threats to Israeli soils by providing military and financial supports to its Shiite proxies.
"Last week, an Israeli airstrike targeted Iranian and Iran-backed fighters in the desert near the historic central Syrian town of Palmyra. The strike killed nine fighters, including six who were not Syrians," the report said.