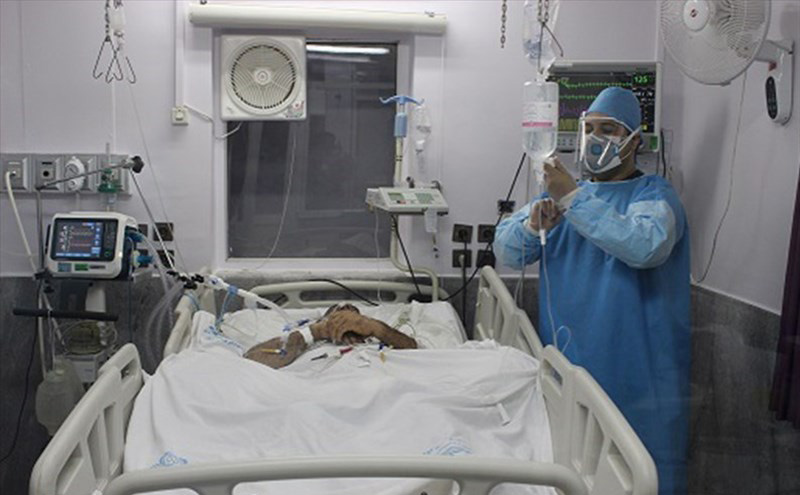 Iranian officials warned on Wednesday that the country might face a new wave of coronavirus outbreak following the Persian New Year and the traveling of millions of Iranians during this holiday.
A source from Iran's Ministry of Health, who is reporting to Avatoday the daily data on Iran's coronavirus outbreak, said on Wednesday that 3908 new cases tested positive in 24 hours in the country.
The source added that 411 people registered dead due to the virus and this number does not include those who died elsewhere outside of hospitals.
In two separate report, Reuters looked at the situation in Iran amid a coronavirus outbreak and an already struggling economy which is now weaker than ever due to the virus crisis. 
"In a sign of its financial stress, Iran has asked the International Monetary Fund (IMF) for $5 billion in emergency funding, its first request since the overthrow of the Shah and the foundation of the Islamic Republic in 1979," Reuters said.
Saeed Leylaz, an economist based in Iran, has reportedly told Reuters that the country may face national poverty, but he refused the possibility of a recent economic collapse.
"Iran has the domestic production capacity ... there is a long way for Iran's economy to collapse. Iran's heavy industry and agriculture sectors, both main parts of the real economy, have remained intact," he said.
A fear has also raised over a new wave of coronavirus outbreak, while the current one has so far killed more than 2000 people according to the official reports.
"Unfortunately, some Iranians have ignored advice from health ministry officials and traveled during the New Year holidays ... This could cause a second wave of the coronavirus," spokesman Ali Rabiei said, according to state TV.
Iranian state refused to put even most affected cities in quarantine despite calls from people and some local officials.
The government has also denied reports on the real statistics of the victims and infected cases in Iran.