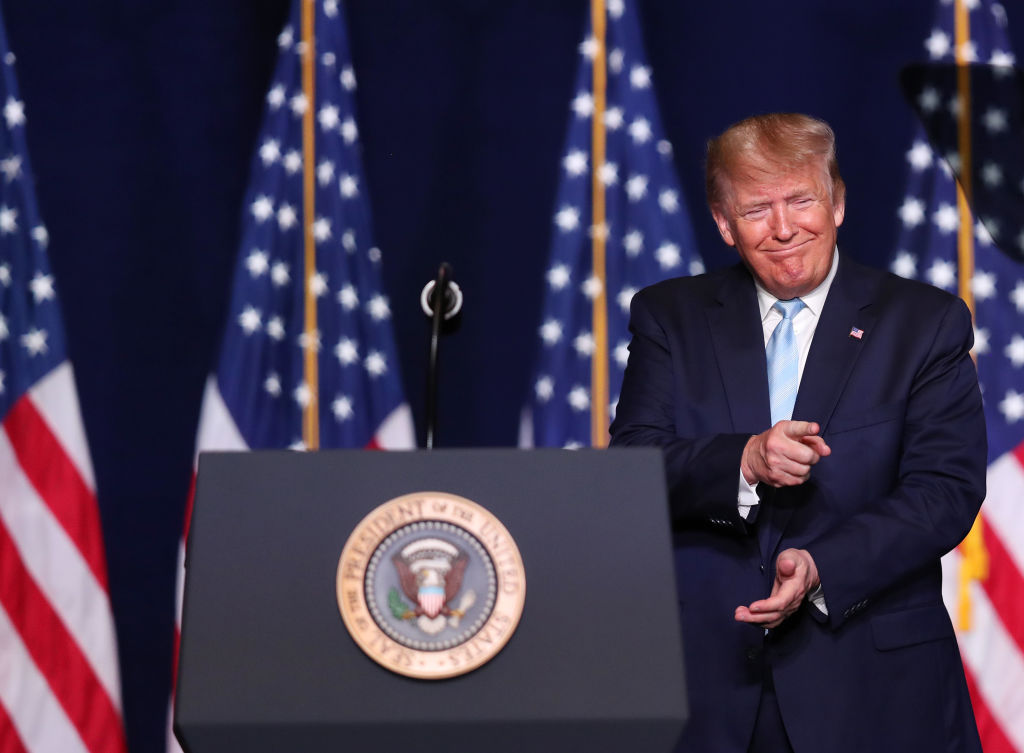 AvaToday caption
US President Donald Trump warned on Sunday that his country would attack Iran with "brand new beautiful equipment" if Iran targeted US bases or any Americans in the Middle East.
"The United States just spent Two Trillion Dollars on Military Equipment. We are the biggest and by far the BEST in the World! If Iran attacks an American, we will be sending some of the brand new beautiful equipment their way…and without hesitation!" the US President wrote in a tweet on Sunday in the wake of the killing of a top Iranian general by American airstrikes.
US killed Iran's Chief of Quds forces, Qassem Suleimani, on Thursday in a strike in Baghdad on President Donald Trump's order.
The chief of Iraq's Katayeb Hezbollah Abu Mahdi Muhandis and several other Iranian officers were also died in the attack.
The tensions between Tehran and Washington have especially raised after pro-Iranian forces killed an American contractor in Kirkuk and attacked US embassy in Baghdad earlier last week. Two days later, US killed Suleimani in Baghdad.