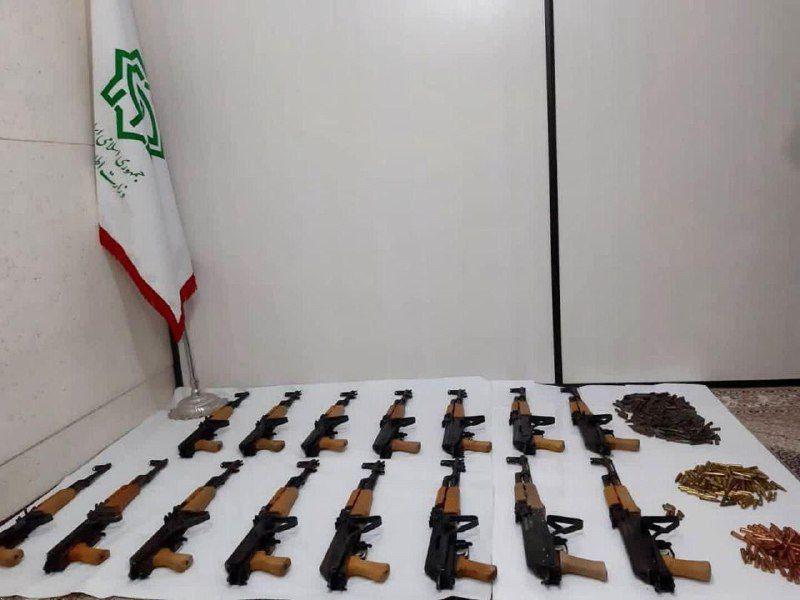 The weapons, which Iranian intelligence agency claimed it has seized from protesters backed by foreigners, belong to Iranian police, two sources confirmed to Avatoday on Saturday.
The first source within the agency rejected the authorities' claim and confirmed that the scenario made to back up Iran's conspiracy of foreign involvement in the recent protests.
"These weapons are Chinese-made Kalashnikov (AK-47) that were bought in when Esmail Ahmadi-Moghaddam was Iran's commander in chief in Police department," the source explained.
The source has also added that a huge embezzlement was committed in relations with these purchases in 2008.
"The budget was for buying Russian Kalashnikov, but the Commander in Chief bought them from china that were much cheaper and took the rest of the money," he added.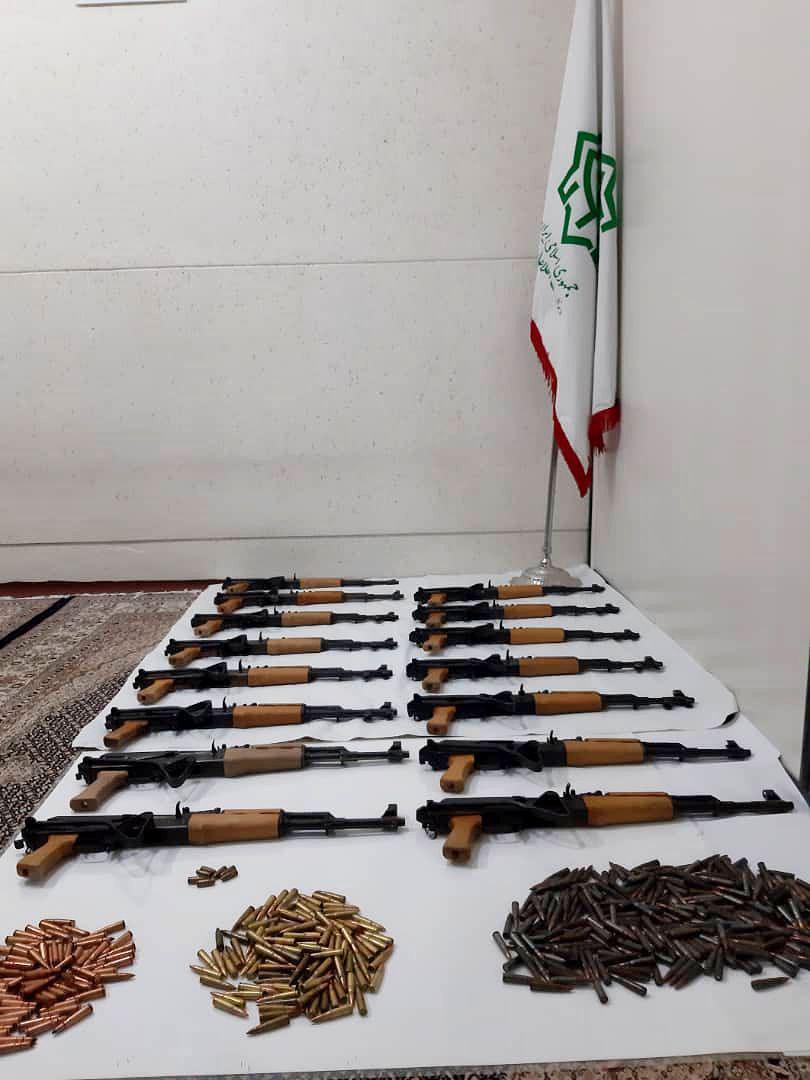 The second source in the police gave more details about what he called "the show" of the regime.
"Look at the three piles of the bullets, "he said, "the black ones are expired ones, which 40 percent of their powder is wet and the primer doesn't act properly."
"Those in the middle with the green head, are just for training and the brown ones are new and real bullets," he continued.
"We have been dividing these three kinds of bullets in the stores for years. If it belongs to foreigners, why they are assorted exactly the same way we do? And most importantly if these foreigners have mission, why they should use expired bullets?" the source said.
Iran is under huge internal pressures as the regime killed at least 1500 people and wounded thousands more during 3-days protest in November.
Iranians took the street to protest over fuel price hikes and soon started to shout anti-regime slogans such as "death to dictator."