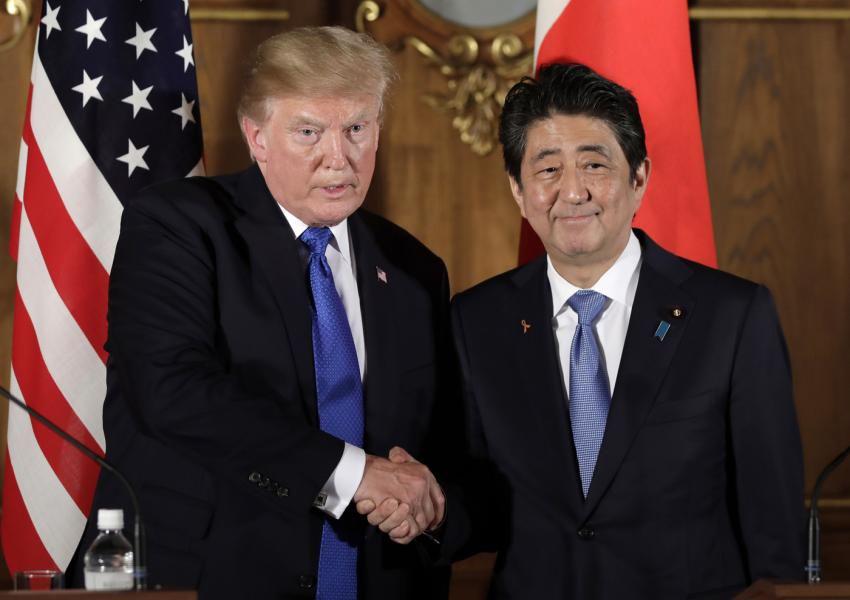 US President Donald Trump spoke by phone with Japanese Prime Minister Shinzo Abe about several issues among them Iran and North Korea, Reuters reported.
The phone call, which according to Kyodo news lasted one hour and 15 minutes, took place at Trump's request.
The conversation between the two allies followed by Iran's President Hassan Rouhani's visit to Tokyo.
Rouhani met Abe and Japanese business leaders during his two-days visit and asked Japan to help Iran with its devastating economy. He also blamed US sanctions and called for strengthening ties with Japan.
Japan is US's key ally in the region and has economic ties with Iran. Abe has been trying to play an intermediary role between Washington and Tehran.
The details of the conversation between Trump and Abe have not been revealed.