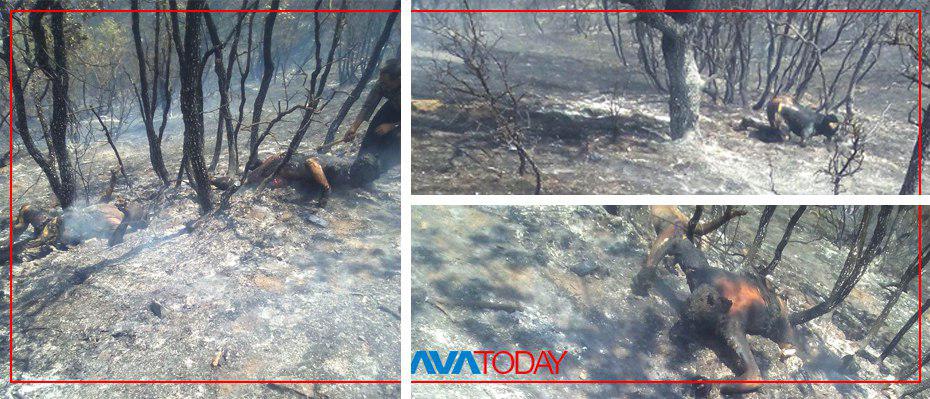 'the fire is not naturally caused'
Iranian Revolutionary Guard Corps is accused of broking a fire on Saturday in a village of Salasi near to Kurdish province's city of Marivan, killed four locals including an environmental activist and wounded several others, Avatoday reporter said.
Eyewitness from the village said the fire is not naturally caused, accusing the Iranian revolutionary guards to purposefully burn the forest.
People in Marivan are gathering in the street in protest to today's incident  
IRGCs had burned several forests in the Kurdish towns and villages especially in the border areas, reportedly to prevent Kurdish Peshmerga from taking shelter in forests.
Government officials remained silent on Saturdays fire, but Iranian national broadcast claimed the fire was naturally caused.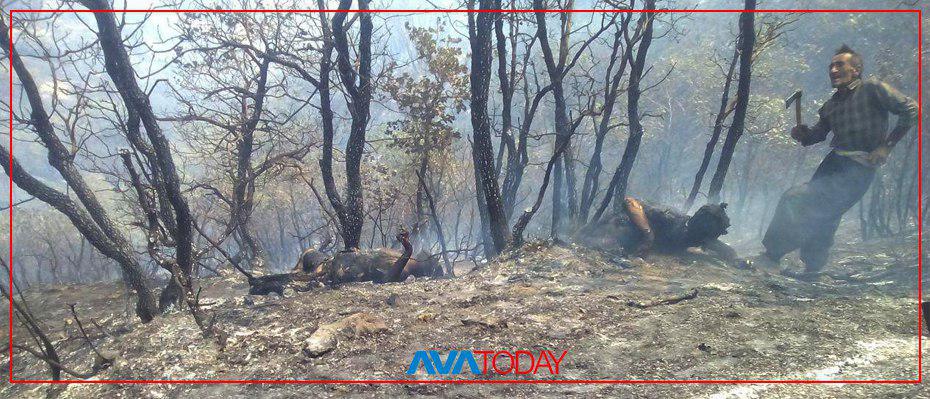 Sharif Bavajour, a Kurdish environment activist and founder of Marivan's Chya Green Association, his brother and two other locals were killed due to the fire.
Bavajour was also one of the civil activists who was biking form Marivan to Iran's capital of Tehran in support of the Kurdish Kolbars, who were killed by Iranian border guards, and to separate the message of peace. He was explaining the situation of Kurdish cross-border ports (Kolbars) on his ways to Tehran's Azadi Square.