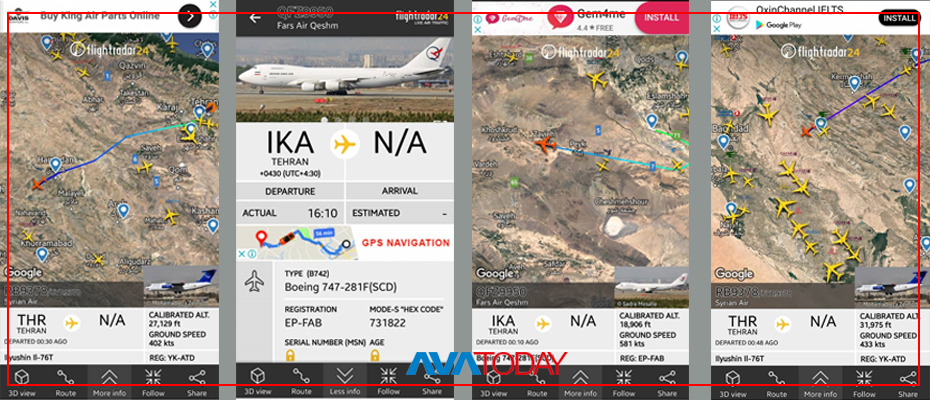 The Islamic Regime is seeking to establish a proxy war against Israel in order to divert Iranian's attention from collapse of the Regime 
Based on an anonymous resource in the Islamic Revolutionary Guard Corps(IRGC) Iranian Regime has tremendously increased the amount of dispatched weapons to Syria. As stated by IRGC, on Wednesday, July 4, 2018 at 4:10 pm local time, a shipment of short-range missiles, launch pads and other military equipments is transported to Damascus through Fars Air Qeshm. This freight airline operates under Mahan Air at Imam Khomeini Airport with the registered of EP-FAB Boeing NOSE CARGOV 47.
Moreover, in less than an hour Ilyushin cargo jet wich belongs to Russian Air Force took off from Tehran Mehrabad airport to Damascus, this cargo jet also was transported weapons.

The aircraft was carrying the weapons from Iran to Syrian announced that the destination is undecided yet, but the flight routes shows the plane is in the air of Iraq specifically Karbala or Northern Iraq to Syria.

Regardless of hundred millions of dollars that Iranian Regime has spent on the purchase and production of weapons to support the Syrian Army, the Islamic Regime is seeking to establish a proxy war between Hezbollah and Israel in order to distract Iranians from what's going on inside the country to their potential enemy of Iran, Israel in the area.