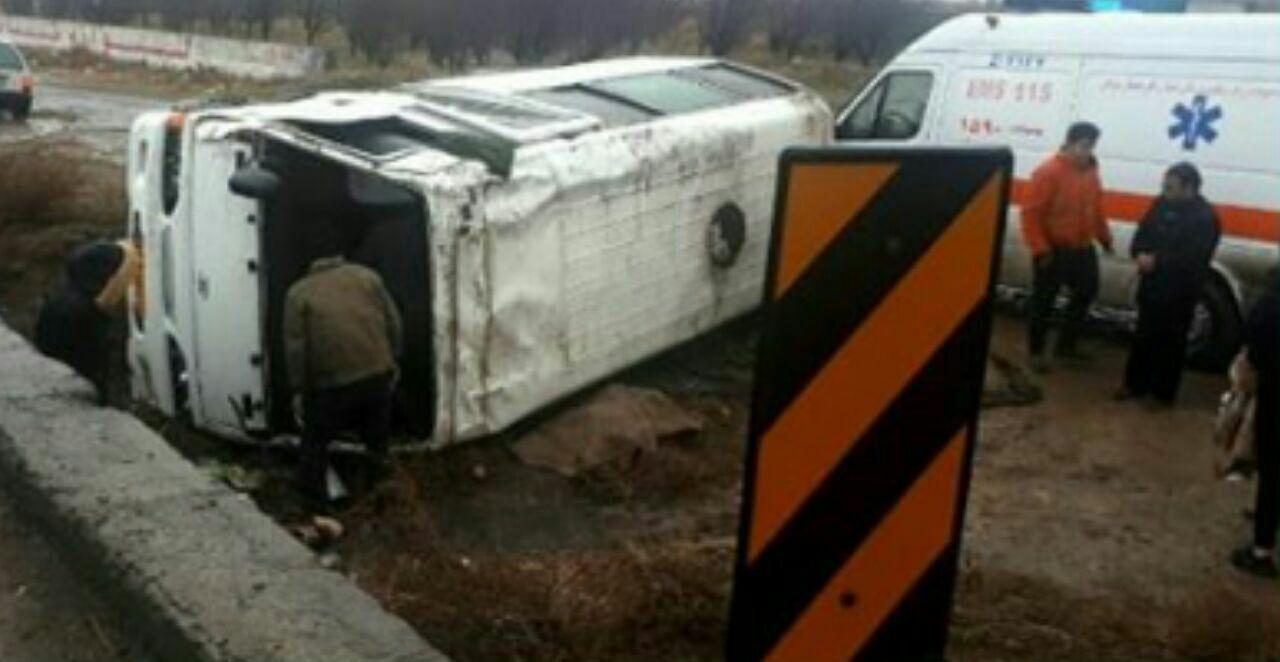 Six nursing students of Bonab's Islamic Azad University in Weastern Azarbaijan province wounded as a bus overturned on Monday. 
The condition of one of the students reported critical.
 Last month a number of 8 other students were killed and 28 others wounded as a bus overturned in Islamic Azad University of Tehran, department of Science and Research.
Official statistics shows an average of 17,000 casualties annually due to traffic accidents in Iran as the country suffers from poor-safety measures and low-quality vehicles on the roads.