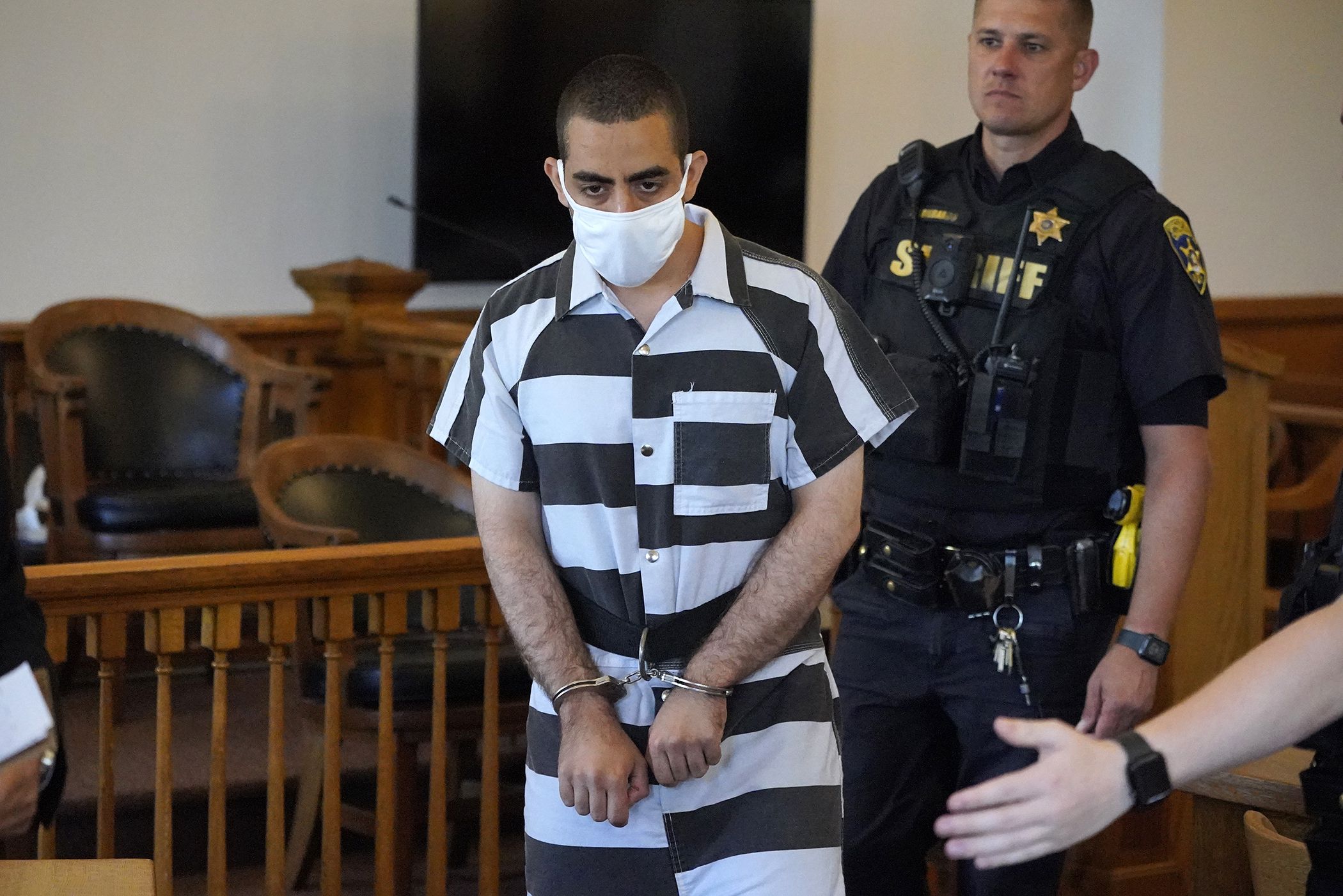 Israel has condemned the attempted murder of author Salman Rushdie, calling it an attack on freedom and values and the result of "decades of incitement" by the extremist regime in Iran.
Iran for years urged Muslims to kill the writer over his novel "The Satanic Verses". He spent years in hiding due to the Islamic Republic's threats.
Rushdie was stabbed by a 24-year-old New Jersey resident identified as Hadi Matar, a US national of Lebanese origin, on stage on Friday while he was being introduced at a literary event of the Chautauqua Institution in Western New York.
"The attack on Salman Rushdie is an attack on our freedoms and values. It is the result of decades of incitement led by the extremist regime in Tehran. On behalf of the people of Israel, we wish him a full and speedy recovery," Israel's Prime Minister Yair Lapid said in a tweet on Saturday.
The suspect in the brutal attack was sympathetic to Shi'ite extremism and Iran's Islamic Revolutionary Guard Corps (IRGC), NBC New York cited law enforcement sources as saying on Saturday.
Deputy Foreign Minister Idan Roll has also described the attempted murder on Rushdie as evidence of Tehran's "brutality and extremism".
"Yesterday's shocking attack on Salman Rushdie is further evidence of the brutality & extremism of the Iranian regime, which has gone after and persecuted freethinkers everywhere for decades," Roll tweeted.
"Iran is a threat to the free world", he emphasized.