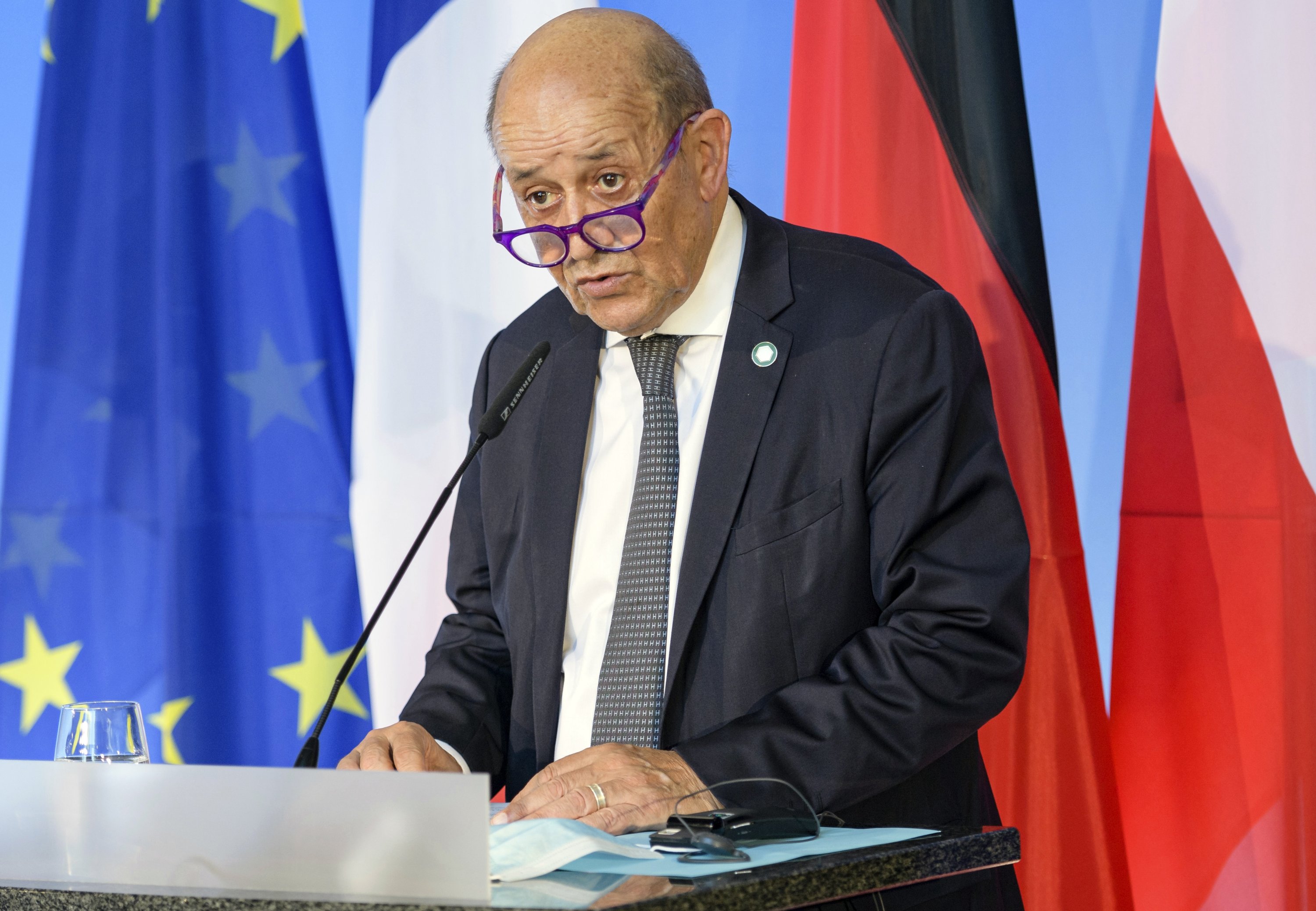 France's Foreign Minister Jean-Yves Le Drian said on Tuesday that negotiations on Iran's nuclear activities are proceeding so slowly that they are unlikely to lead to any agreement "within a realistic timeframe".
The talks taking place in Vienna "are underway but from our point of view they are slow, too slow," Le Drian told the French parliament.
"There is a vital urgency on this issue because of Iran's own actions and the trajectory of its nuclear program," he added.
On Monday Iran's foreign ministry spokesman had sounded optimistic about the progress he claimed they achieved at the negotiation table.
"There has been good progress on all four issues of removing sanctions, nuclear issues, verification and obtaining guarantees" during the latest round of talks, Iran's foreign ministry spokesman Saeed Khatibzadeh told reporters.
Negotiations to revive the 2015 nuclear deal with Iran resumed in late November after they were suspended in June.
The 2015 deal — agreed by Iran, the US, China, Russia, Britain, France and Germany — offered Tehran sanctions relief in exchange for curbs on its nuclear program.
Former US president Donald Trump withdrew the US in 2018 and reimposed sanctions. Tehran has breached almost all its commitments afterwards.