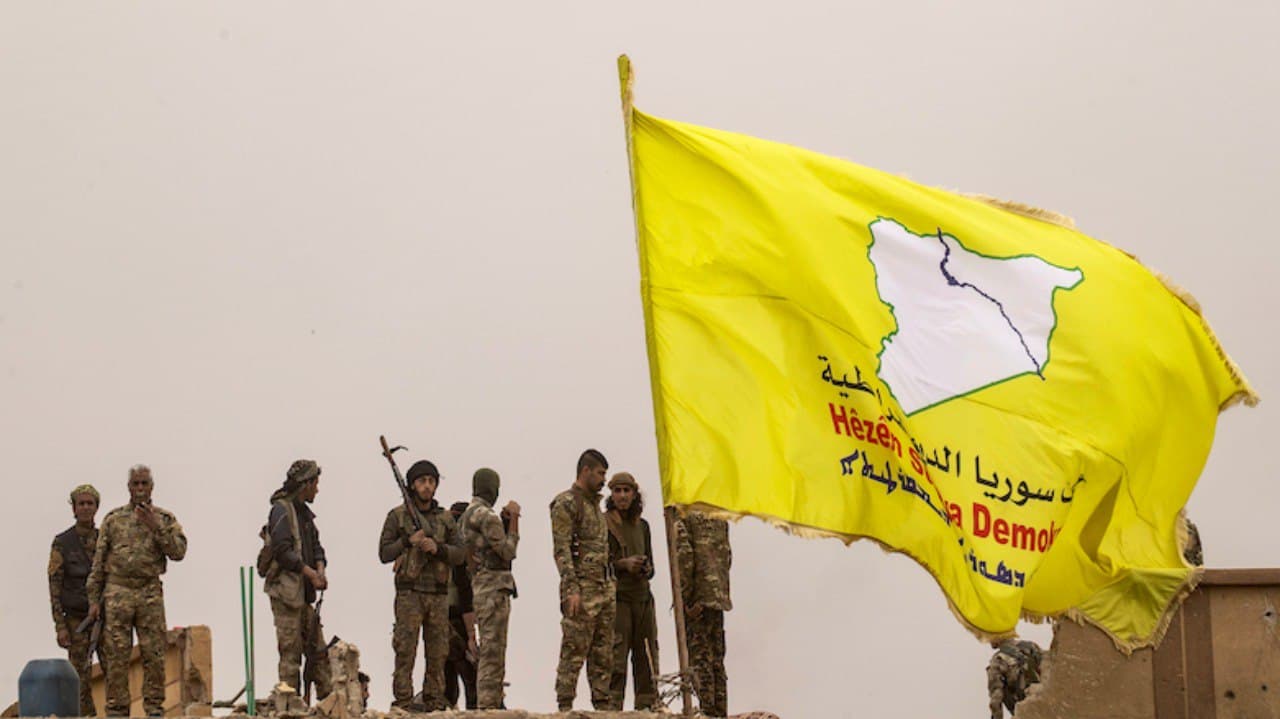 Demokratik Suriye Güçleri (DSG), The Guardian'ın "DSG'nin kontrolündeki tutuklu IŞİD'liler para karşılığına serbest bırakılıyor" haberini yalanladı. DSG, The Guardian'ın sahte bir belgeye dayanarak tuzağa düştüğünü açıkladı.
Konu hakkında yazılı açıklama yapan DSG, The Guardian'ın haberinin sahte bir belgeye dayandığını, asılsız olduğunu belirtti.
Belgenin sahte olduğuna dair uyarıda bulunmalarına rağmen gazetenin belgeyi yine de yayımladığını ifade eden DSG, gazete ile temasa geçildiğini kendilerinden cevap beklediklerini bildirdi.
İngltere merkezli The Guardian gazetesi, DSG'nin kontrolü altındaki cezaevlerinde bulunan IŞİD bağlantılı kişilerin 8 bin dolar karşılığında serbest bırakıldığını iddia etmişti.
Haberde, IŞİD'lilerin serbest bırakılmadan önce Kuzey ve Doğu Suriye'de kalmayacakları ve bir daha silahlı bir organizasyona katılmayacaklarına dair belge imzaladıkları belirtilmişti.