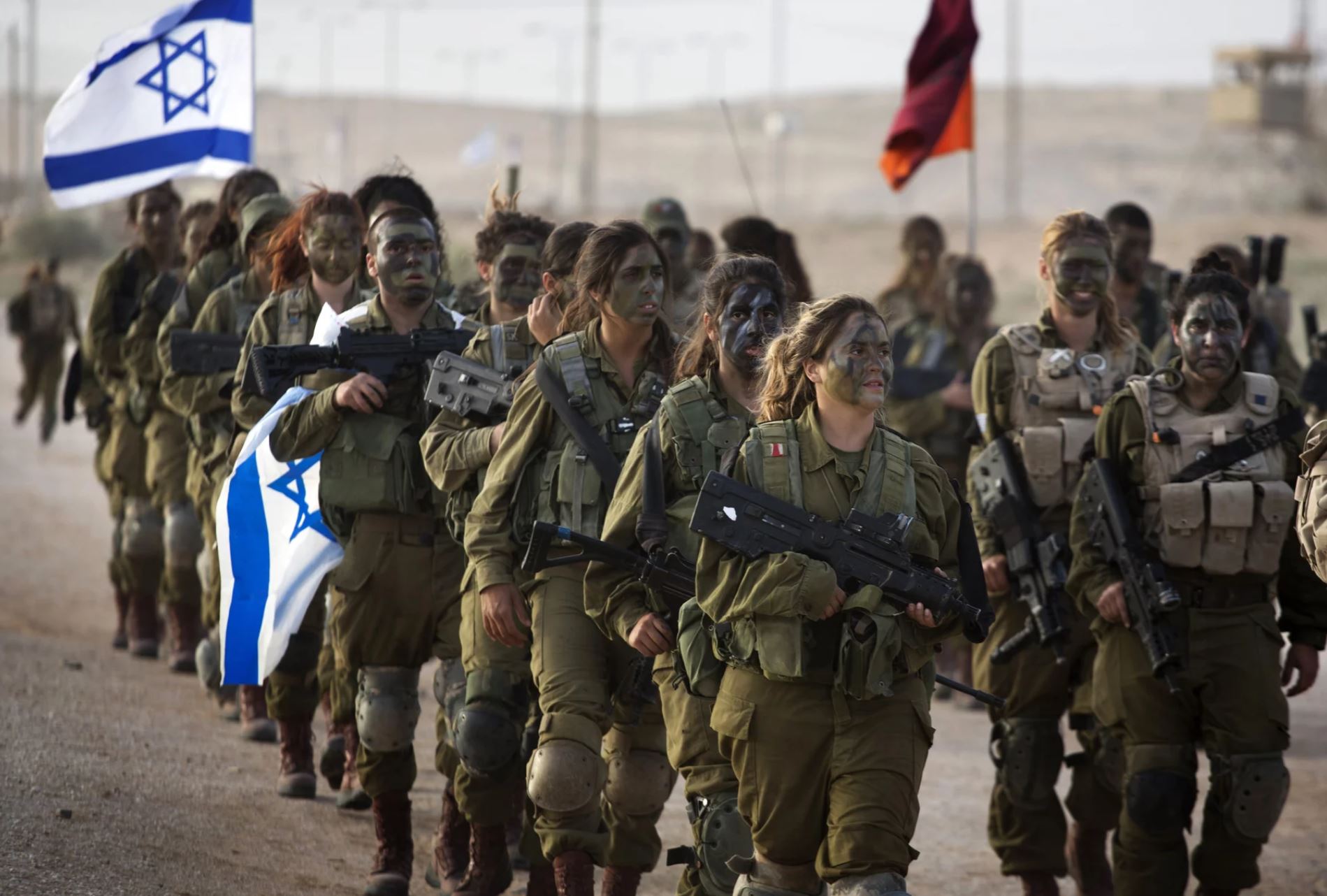 Soldiers of Israel's 33rd Caracal Battalion take part in a graduation march in the northern part of the southern Israeli Negev desert on March 13. Menahem Kahana/AFP/Getty Images
Israel's new government has intensified its activity against Iran's deepening entrenchment in Syria,Al-Monitor reported citing Israeli diplomatic and intelligence sources.
"The Iranians have been deploying anti-aircraft missile batteries at strategic locations and supplying suicide drones and explosive-laden gliders to their allies in the region to protect their positions, especially in case of a possible future clash with Israel," reports Al-Monitor citing various intelligence sources in the Middle East.
"Israel clearly has no intention of allowing Iran to continue its efforts to turn Lebanon and now Syria, too, into a launching pad for hundreds or thousands of precision missiles at strategic Israeli targets," Al-Monitor adds.
According to Al-Monitor, not only is Israel losing patience with Iran as it builds up its military presence in Syria, in an effort to make the country a platform for war on Israel's northern borders, but so is the Syrian President Bashar al-Assad.
With Assad's regime stabilized, the Iranian presence in his country might no longer be an asset but a liability, says Al-Monitor, especially given Israel's escalated attacks against Iranian forces in his territory.
Assad is said to be responsible for the departure of IRGC-Quds Force Commander Javad Ghaffari from Syria, reportedly asking Iran's regime to recall him due to Quds Force's "overactivity" in Syria, according to reports in the Saudi media.
Russia is apparently growing impatient with Iran's involvement in Syria too, especially following "the particularly successful" Oct. 22 Sochi summit between Russian President Vladimir Putin and Israeli Prime Minister Naftali Bennett.
This is speculated given Moscow's silence towards Israeli-attributed attacks against Iranian targets in Syrian regions with a significant Russian presence, which could also be as a result of Bennett reportedly updating a deconfliction mechanism designed to avoid friction between Russians and Israelis in Syria.