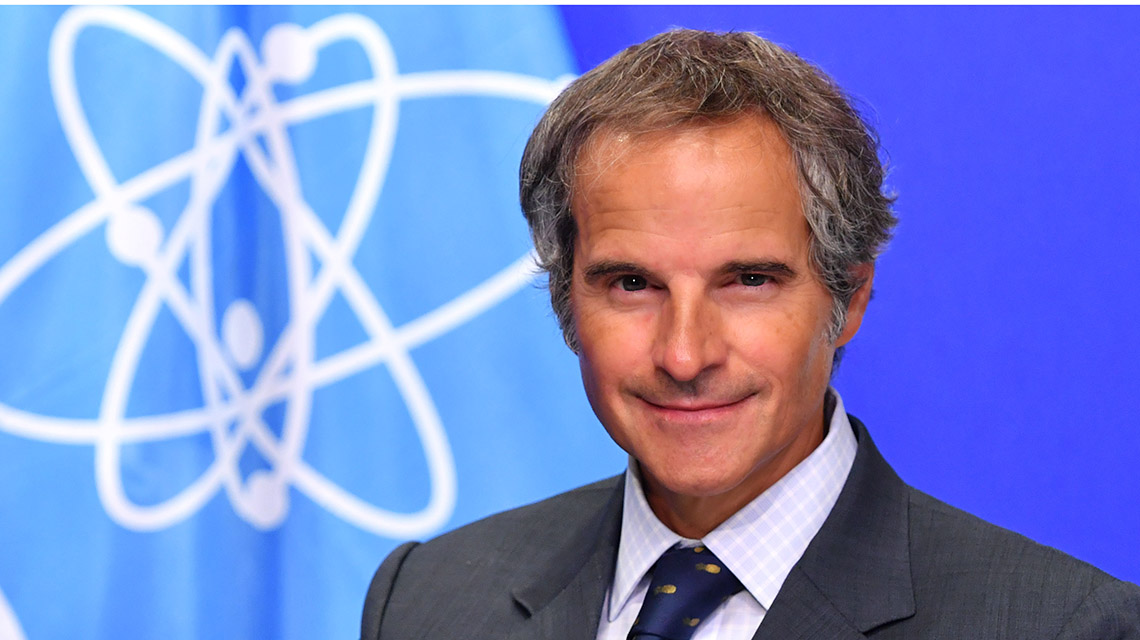 The director of the international nuclear watchdog agency, IAEA, said Iran's lack of cooperation over the past few months prevents him from being able to assure the public that the country is not building a nuclear weapon.
Speaking in Vienna on Monday before the UN s International Atomic Energy Agency board, Director Rafael Marino Grossi said Iran has yet to provide it with answers concerning four undeclared sites where nuclear particles have been detected.
"The lack of progress in clarifying the agency's questions concerning the correctness and completeness of Iran's safeguards declarations seriously affects the ability of the agency to provide assurance of the peaceful nature of Iran's nuclear program," he told the board.
He also said that the nuclear particles present at the four sites is a clear indication nuclear material or equipment containment by nuclear material has been present at those locations.
"Iran has not provided the necessary explanation for the presence of the nuclear material particles at any of the three locations where the agency has conducted complementary accesses," he explained.
Grossi added that, "in the absence of such an explanation from Iran, I am deeply concerned that nuclear material has been present at the three undeclared locations in Iran and that the current locations of this nuclear material are not known by the agency."