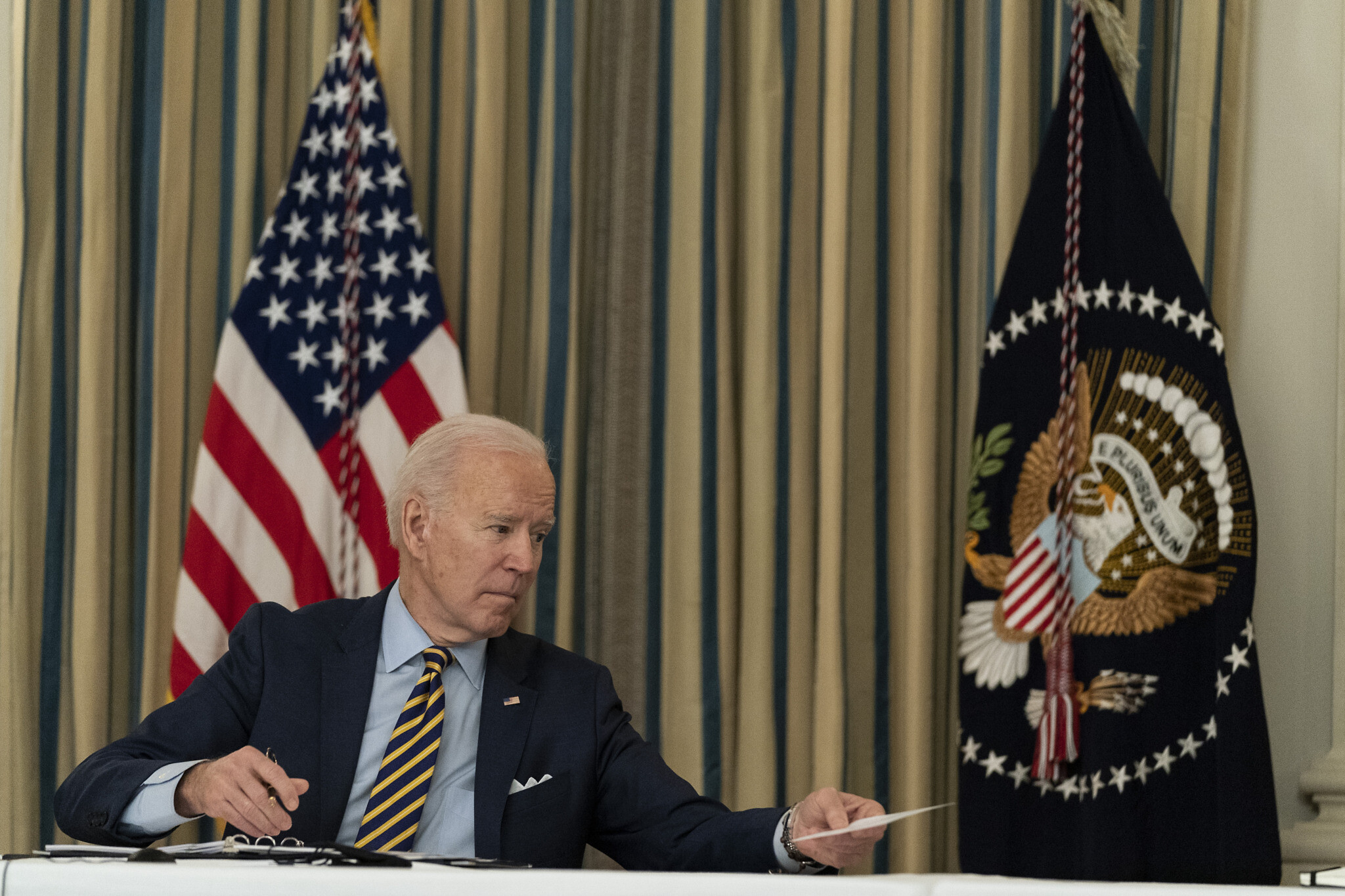 US President Joe Biden passes a note to Secretary of State Antony Blinken, during a virtual meeting with Indian Prime Minister Narendra Modi, Australian Prime Minister Scott Morrison and Japanese Prime Minister Yoshihide Suga, from the State Dining Room o
Advisors to the US President Joe Biden believe Iran wants to start debating the 2015 nuclear deal, Reuters reported.
Western officials told the news agency that Washington has the same will if Tehran wishes to talk.
Three Western officials said the Biden administration and Iran had mainly communicated indirectly via European parties to the deal and that they believe Iran now wants to discuss a broader plan to return to the pact.
Britain, France and Germany are three European parties to the accord.
"What we had heard was that they were interested first in a series of initial steps, and so we were exchanging ideas on a series of initial steps" said a US official who spoke with Reuters on condition of anonymity.
"It sounds from what we are hearing publicly now, and through other means, that they may be ... not interested in (discussing) initial steps but in a road map for return to full compliance," he said.
"If that's what Iran wants to talk about, we are happy to talk about it," the U.S. official added. 
It is not clear, however, whether that is Iran's stance.