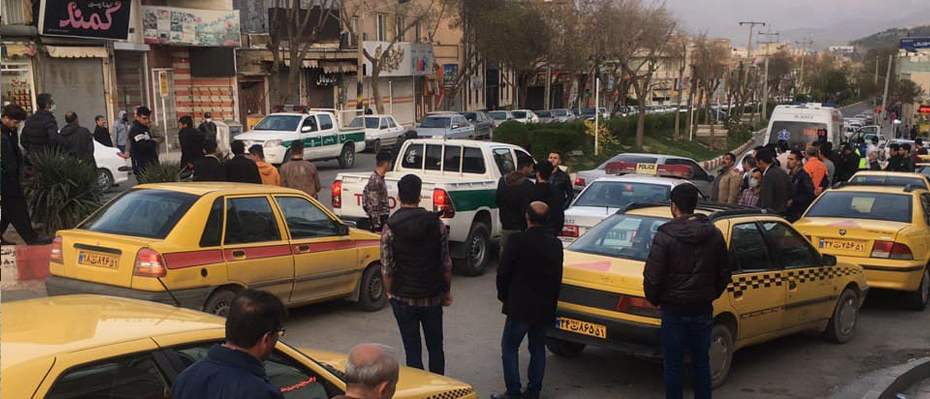 More than 100 Kurdish citizens across Iranian Kurdistan have been arrested since early January. Local activists urged the international community to break the silence.
According to information received by Avatoday the mass detention which started in West Azerbaijan and Kurdistan province, spread to Kermanshah and other cities and towns where the Kurds live.
"The wave of detention started in early January. 104 Kurdish activists, among them nine women have been arrested so far, from this number, 8 were released," Arsalan Yarahmadi, founder of Hengaw Human Rights Organization, told Avatoday.
"Bukan with 23 arrests, Mahabad and Oshnavieh each with 14, all in West Azerbaijan, are the three cities where most detention took place," He added.   
All the detainees have been transferred to unknown locations and no charges have been clarified as yet.
In a joint letter, 67 civil society and human rights organisations across Iran have called on the international community to take urgent action over the "arbitrary" detentions of Kurdish civilians and activists.
"These abusive detentions, which are in violation of both Iranian law and international human rights law, are placing the detainees at a serious risk of torture and other ill-treatment, which is practiced on a widespread and systematic basis in detention centers run by Iran's security and intelligence bodies", the letter said.
According to the letter, since 6 January 2021, at least 96 Kurdish civilians and activists have been arrested by the intelligence units of the Islamic Revolutionary Guard Corps (IRGC) and the Ministry of Intelligence without an arrest warrant.