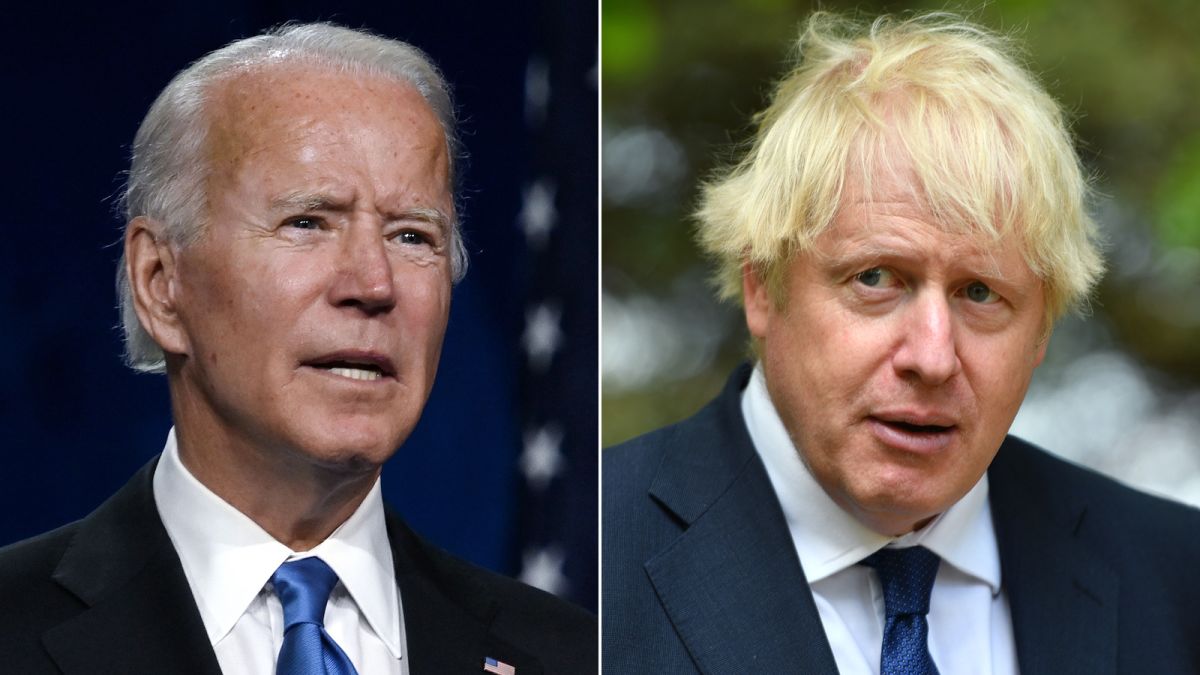 The US President Joe Biden and British Prime Minister Boris Johnson have discussed security as well as shared foreign policy priorities in China, Iran and Russia, Ashraq Al-Awsat reported on Sunday cutting British prime minister's office.
 The White House in a readout of the call said that Biden "conveyed his intention to strengthen the special relationship between our countries" and also "noted the importance of cooperation, including through multilateral organizations, on shared challenges."
 The leaders said they hoped to meet soon and would work together. They discussed COVID19 and global efforts for vaccination and climate change among others.
 They additionally "discussed the need for coordination on shared foreign policy priorities, including China, Iran, and Russia," the White House said.