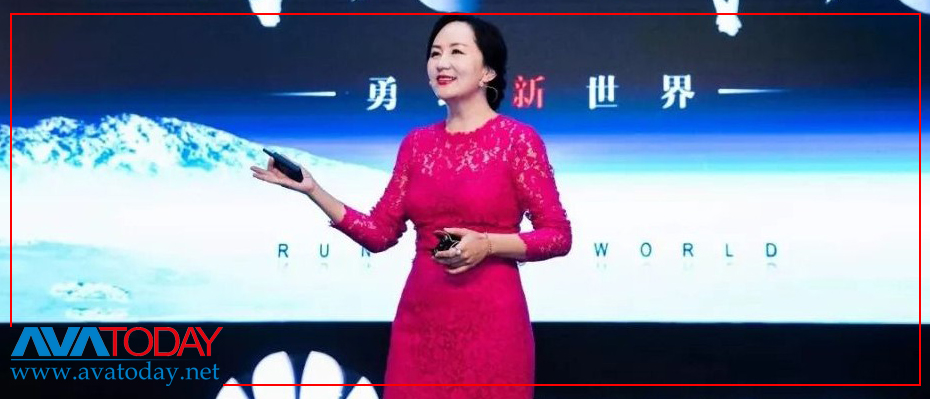 Chine's Huawei chief faces US fraud charge related to Iran sanctions
A Canadian court heard on Friday the case of Chinese telecom giant Huawei's chief financial officer, who is accused of lying to several financial institutions to break the US sanctions and trade with Iran, AFP reported on Saturday. 
Meng Wenzhou, 46, was arrested in Canada's Pacific coast city of Vancouver on December 1th in the airport. She was reportedly detained on an American extradition request.
"She is specifically accused of lying to a US bank, identified by her lawyer as 'Hong Kong Bank,' about the use of a covert subsidiary to sell to Iran in breach of sanctions," the report explained.
According to Canadian government lawyer John Gibb-Carsely, "Meng has been accused of 'conspiracy to defraud multiple financial institution' and if convicted faces more than 30 years in prison."
Wenzhou had reportedly denied to bankers any direct connections between Huawei and the subsidiary, SkyCom, putting the banks in jeopardy of violating US sanction against Iran, when according to Gibb-Carsely "SkyCom is Huawei."
Her lawyer, David Martin, denied the accusation and said his client used to be a member of SkyCom's board a decade ago and that the company was sold later.
A day-long trail was suspended until Monday, when the judge is expected to decide on bail.  Wenzhou will remain in custody until the final decision.
US President, Donald Trump, pulled out of the 2015 Iran Nuclear deal in May.
The international sanctions hit Tehran harsher than ever since November. According to US officials the new wave of sanctions is the toughest imposed by Americans against a country.