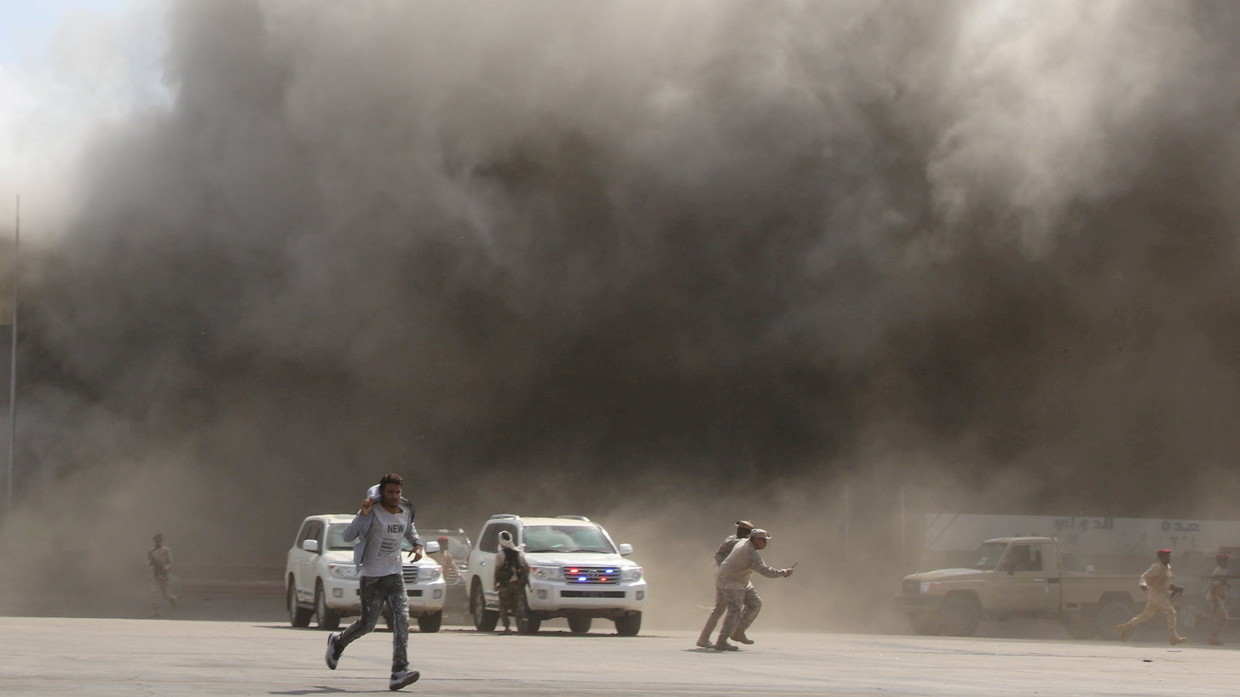 People react as dust rises after explosions hit Aden airport, upon the arrival of the newly-formed Yemeni government in Aden, Yemen December 30, 2020. © Reuters / Fawaz Salman
Yemen's prime minister on Thursday accused the Houthi militias and Iran of being responsible for the deadly explosion at the airport in the southern Yemeni city of Aden.

The blast, which occurred on Wednesday, killed at least 25 people and wounded 110. It took place as Cabinet members were disembarking from a plane that had landed in Aden just minutes earlier.

AP footage from the incident showed ministers rushing back inside the plane or running down the stairs, seeking shelter. None of the Cabinet members were hurt.

The Yemeni government announced that the Iran-backed Houthis had fired four ballistic missiles at the airport.

"Preliminary investigations indicate that Houthi militias stand behind this crime," Prime Minister Maeen Abdulmalik Saeed said.
"Intelligence also indicates that some Iranian experts were prepping for such an operation over the last few months," Saeed added on Thursday.